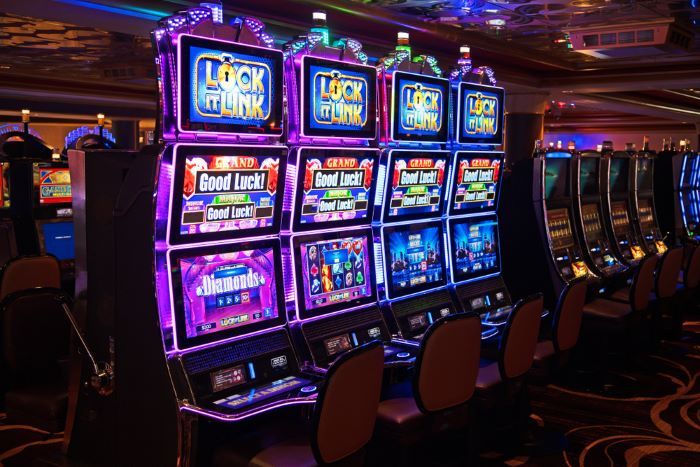 When it comes to the world of slots, you may feel overwhelmed with all of the different types of slots, manufacturers, and terms. That's where we come in. Sit back, relax, and read our slots guide to learn about the top types, manufacturers, and terms to know when it comes to slots.
What are the different types of slots and slot tips?
Some of the most popular types of slots include:
Wild play machines
Wild play machines are considered one of the funnest slot games. They offer players the chance to double, triple, and even up to quintuple their winnings! Wild play machines use symbols to create winning combinations. Sometimes these combinations can even lead to bonuses, allowing players to increase their winnings even more.
Big Berthas
If you walk into Caesar's Palace, Bellagio, Casino Royale, or just about any other casino in the world, you'll likely be greeted by the Big Berthas — these are the large machines that are typically placed near the front of the casino to entice players. These machines are usually equipped with at least three reels. But, they do come with a downside — Big Bertha's generally don't offer high payouts.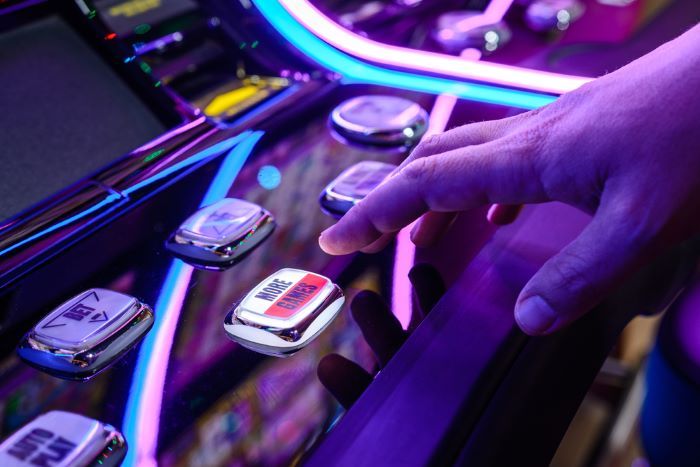 Single-coin machines
Single-coin machines have become quite outdated these days as modern machines accept bills or multiple coins. This type of machine isn't as profitable as the newer ones either. But, if you step into a casino that's older and less modern, you'll likely find a single-coin machine or two where you can enjoy a classic spinning experience. The best part about single-coin machines is that the credits last a lot longer.
Multipliers
Multiplier slot machines take more than one coin and have payout ratios based on the number of coins played. The first multiplier slot machine was introduced by Bally in 1987. It gave casinos a new way of encouraging players to increase the size of their bets. Today, most casino slot games are multipliers.
Reel slot machines
Reel slot machines are the traditional kind of slot machine most people think of when envisioning a casino and people sitting in front of slot machines pulling down massive levers to spin the reels.
Video slot machines
One of the most modern machines, video slots are essentially computer software that signifies spinning reels and symbols aligning. Video slots can present more than five pay lines. In fact, some video slots have more than 100 different pay lines! Video slot machines are also known for offering in-play bonuses, like free spins and bonus games. These bonuses help players win even more money.
Progressive machines
Progressive slot machines work together to offer a joint jackpot, which means that each time a player puts a coin into one of the linked machines, the jackpot rises. The jackpot will continue to get higher until one of the players is lucky enough to hit the winning combination.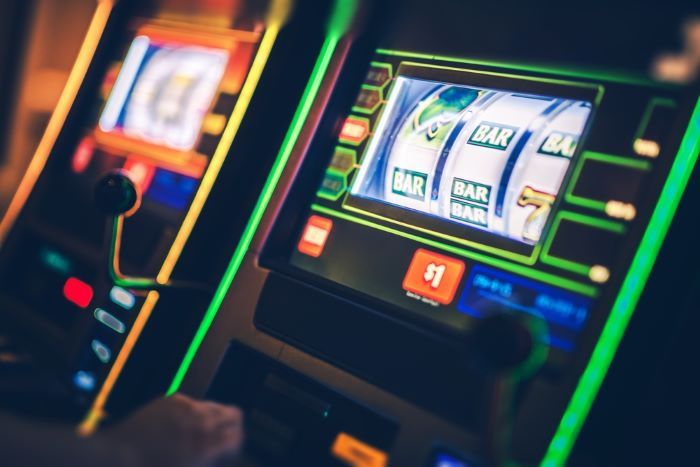 What are slots providers and manufacturers?
The top slots providers and manufacturers include:
Ainsworth
IGT
Bally
Amaya
Aristocrat Leisure
WMS Gaming
Scientific Gaming
International Game Technology PLC
Ash Gaming
NextGen
Blueprint Gaming
Mazooma
Konami
Playtech
Slot machine terms to know
So, you want to talk the talk?
Here are some slot machine terms to keep in mind: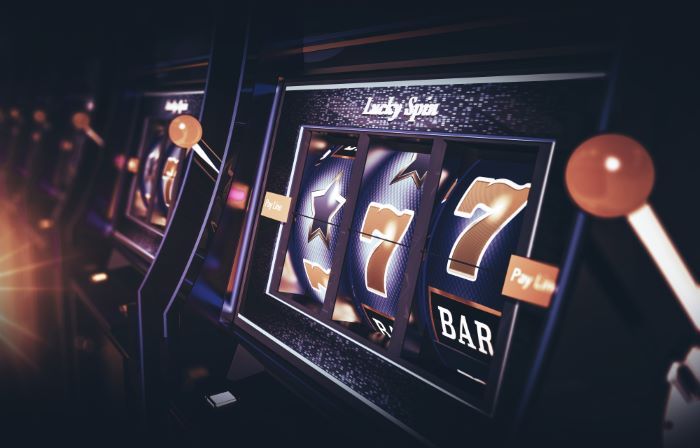 Autospin: Maybe you're not feeling that confident in your abilities, or you just don't feel like making decisions. Auto spin will automatically do all of the work for you.
Certified slots: These slots have been certified as fair by a regulatory body.
Bet max: The maximum wager allowed on any spin.
Bet min: The minimum wager allowed on any spin.
Cash-out: The act of withdrawing your slot winnings.
Fixed jackpot: A jackpot that pays out the same fixed amount every time someone wins.
Hit: This is a slang term that means a winning spin.
Hit-and-run: This is when a player plays one pay line with the max bet for a spin or two and then runs to another slot machine.
Payline: A line that goes across the reels where symbols must appear in a winning combination for a payout.
Payout percentage: The percentage of all stakes a slot will pay out over time.
Free spins: Spins where you get to keep all the winnings without needing to pay. These are often awarded by spinning a specific combination or as a bonus feature. Some casinos will even reward players with free spins.
Bonus feature: A reward that comes with gameplay, which can be free spins, re-spins, and much more.
Bonus multiplier: A feature that multiplies a player's win by a certain amount during a bonus round.
Bonus round: A reward that gifts a player an additional game round.
Candle: The blinking lights on the top of slot machines.
We hope this guide to slots has been helpful in answering the basic questions and giving you definitions to get started. If you have any more questions about slot machines or gambling, please don't hesitate to reach out.