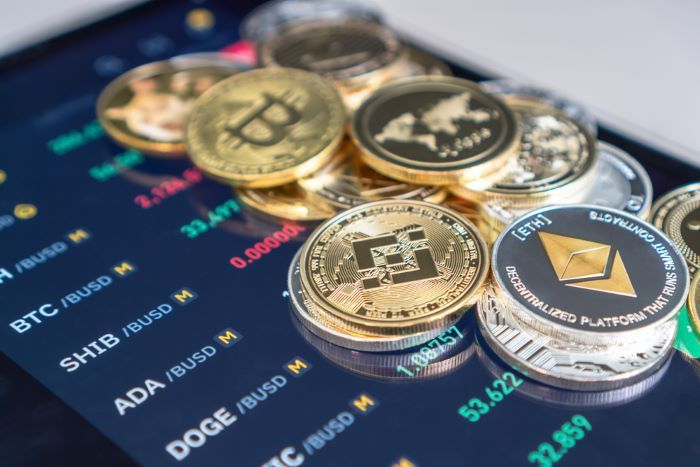 Crypto payment has been embraced by many people around the world, while gambling has gained more ground in recent times globally. The creator of Bitcoin, Satoshi Nakumura'svision, was a world where everyone will use digital currency for every transaction. However, this hasn't gone well with traditional banks, who feel threatened by cryptocurrency. While they can control crypto, there are attempts to reduce the influence. Also, while many people use Bitcoin, Etherum and litecoin to do business, others see it as a means to play online casinos.
This article aims to introduce you to cryptocurrency, what it is used for, and how crypto works. It will educate you about what crypto represents for many online casinos, what a crypto casino is and how crypto works in online casinos.
What is a cryptocurrency?
Cryptocurrency is an online currency used by billions of people around the world. This virtual currency is highly secured by cryptography, which there isn't double spend. Most cryptocurrencies are networks based using blockchain technologies.
Blockchain technology means a virtual ledger which is managed by many computer networks. Cryptocurrencies aren't issued by any main authority, which keeps it immune from government control and manipulation. Many people mine or buy crypto coins from different exchanges.
Note that all online sites permit transactions to be conducted using cryptocurrency, which means digital currency still has a long way before it can be accepted worldwide. This hasn't stopped the value of Bitcoin and other crypto from skyrocketing in recent times.
What are cryptocurrencies used for?
Cryptocurrency is used for many purposes, which include:
Low-cost financial transactions
A primary use of cryptocurrency is for receiving and sending payments quickly. A good example is that a recent $88 million Bitcoin transaction took only one and half minutes, and the sender was charged only $0.30 in fees. However, if these transactions were done using fiat currency, it would have taken days and the charges will be higher.
Alternative way to store money
With the rate at which financial banks freeze people's account and assets, it is worthy to have another way to keep wealth. Many people now see crypto has a way out of that mess. Bitcoin and other coins only allow the users into the wallet, which makes it safe.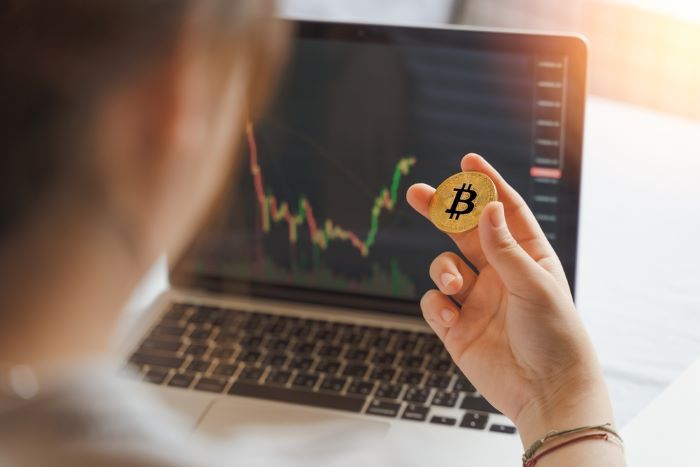 Helps to invest in startup business
With the birth of crypto tokens, many people now use it as a way to invest in new business. Things like initial coin offerings (ICOs) help startups by selling new coins to interested parties.
Deal in private transactions
You can use crypto to make private financial transactions using privacy centric digital currencies like minero and Zcash. What this means is that people can now make without anyone asking questions about the source and reason for sending the money.
Pay for non-cash fees
Another use of cryptocurrency is for sending non-cash remittances. SureRemit, a blockchain startup, allows users to pay for remittances from anywhere in the world to few African and Asian countries.
Payment for online content
Online creators and bloggers can now get paid for posting contents on online platforms. Steemit, a top social media website, now provides publishers rewards and prizes via crypto.
The platform empowers users by offering them rewards for contributing to the site. They get their money back by selling users data to site like Facebook and Twitter.
How do cryptocurrencies work?
The idea behind crypto is an avenue where software networks work and where many computers run independently of one another on the same program. While the computers remain linked, no single individual controls it as it remains decentralized.
The functions of these networks are to process financial transactions and to make sure that the database is secured. These blocks, which are linked to one another chronologically, remain unbroken. That's why cryptocurrency is called "blockchain technology". The many units of crypto tokens are developed through mining, which is a complicated statistics system that generates coins.
For those who can't go through "mining", they can buy token from brokers. Owners of cryptocurrency don't have anything physical. What they have is a key which permits them to move around and perform transactions without any interference.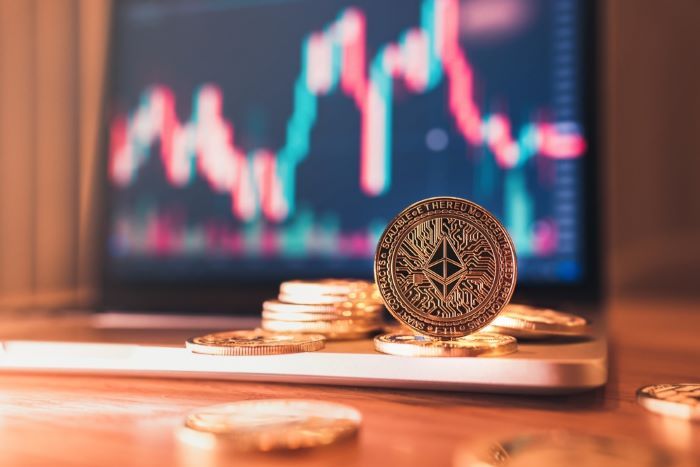 What does crypto represent for online casinos?
The emergence of crypto has offered the gambling industry, especially online casinos, the chance to do business using coins. Here is what crypto represents for online casinos:
More privacy
Online players now have the chance for better anonymity, which means they can deposit and withdraw funds without sharing their personal data. When they make transactions using Bitcoin or Etherum, all they need is a wallet address and account destination tag. This will get more customers for online casinos.
Better security system
Since crypto is run on blockchain technology, all transactions can be monitored easily. Most online casino players always love to pay without any intermediary. Since the transaction is between just two entities, there isn't any manipulation, making it very safe. However, players should double-check the wallet they are sending because it can't be withdrawn.
Comfortabilty
Online casinos will be able to do their business conveniently with the introduction of crypto. For gamblers, they don't have to worry about debiting transactions in their account. Some countries prevent people with gambling transactions from taking loans, however, when crypto is used, there isn't any trace of such transactions.
What is a crypto casino?
A crypto casino is an online casino where Bitcoin, altcoins, Etherum and other forms of digital currency are allowed. These digital casinos allow players to stake using cryptocurrency. Players will have to register like regular gamblers and provide their data, however, all transactions are done using crypto. The rules of crypto casinos are similar to those of traditional casinos with an extra option of paying via digital currency.
Generally, there are two types of crypto casinos: crypto-exclusive casinos and hybrid casinos. In crypto exclusive casinos, the casinos operate strictly with cryptocurrency. But for hybrid casinos, they deal in fiat currency and crypto.
In crypto casino, you are allowed to:
Buy cryptocurrency with traditional money;
Create a digital wallet to keep all your cryptocurrency;
Register your account with the money;
Input the cryptocurrency address in digital wallets to make deposits and withdrawals;
Choose the game that you want to stake in using digital currency.
While some crypto casino rules states that you only withdraw winnings into your wallet, others have flexible payment options. That's why you should always read the terms and conditions.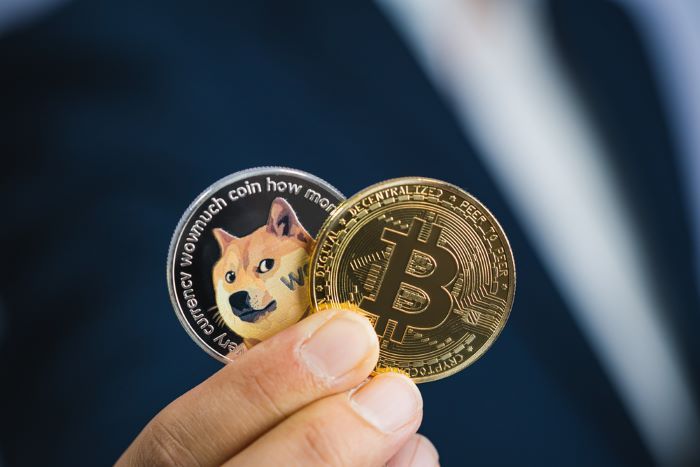 How do crypto work in online casinos?
Due to the popularity of Ethereum and BTC, there are hardly any platforms which doesn't have an option to pay via crypto. These transactions are processed via your digital wallet, so to use them in online casinos, select a reliable wallet and transfer your coins. Many wallets provide their customers a chance to store and buy all their cryptos in one place. Once you are done with this process, go to a reputable online casino to stake. Anytime you wish to withdraw your profits, you can easily transfer the crypto coin back to your wallet.
Staking on online casinos with cryptocurrency is similar to fiat money. The main difference is anonymity and faster transactions. Many online casinos are using crypto modes to offer bonuses to players who stake with BTC and ETH. You might want to consider taking advantage of this option.
Cryptocurrency has come to stay and is now embraced by many industries. The online casino industry will indeed benefit greatly from the introduction of cryptocurrency, because payments will be more secure and players' security will be guaranteed.