When you first start playing Blackjack, you may think that it is difficult to play and that Ace is a difficult card to understand. In this article you will learn more about Ace in Blackjack.
When is an ace considered as 1 or 11 in Blackjack?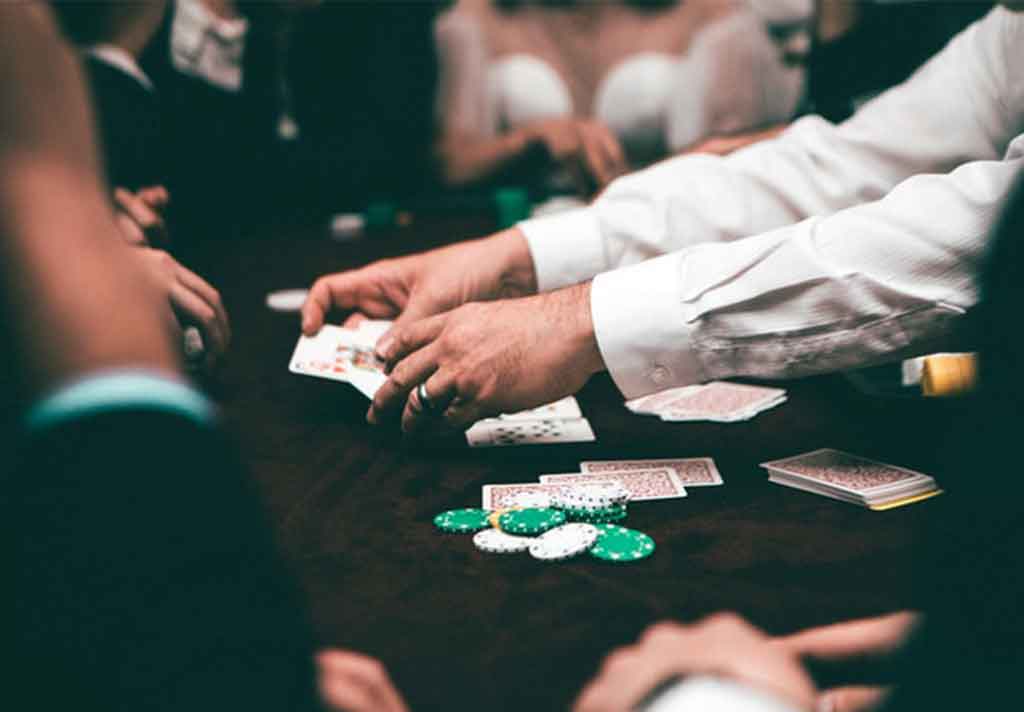 In Blackjack, an ace is considered 1 or 11. The dealer's first ace counts as 11, unless subsequent aces count as one. If the Blackjack player's total is closer to twenty-one / 21 than the dealer's, the player wins even money (1 - 1). In this case, it counts as 1 instead. You should beware that only one ace in the hand can be counted as 11, since a hand with "AA" would otherwise have a total of 22 - it is not possible to have two 11s without getting above 21.
There is an exception when splitting A-An, as only one additional card is managed for each Ace, and a hand that adds up to 21 after splitting Aces is simply considered 21, not Blackjack). The dealer often states the running total when dealing, "6, 7 17, 8 18, 18" for 6 A and a 10 card say. Following casino rules, the dealer must stop or hit at his own "soft 17", a 17 made up of Aces and other cards. If you want to learn the Blackjack rules read this article.
How to play the ace in your starting hand?
As with other basic blackjack strategies, keep a close eye on the dealer's up card. If the dealer has a weak starting card, such as a four, five or six, he is more likely to go for broke.
So you want to put as much money on the table as possible. If you hold the A-6 described above, don't stay on 17, but double down on the 7. Chances are your next card will be a ten or a high number, so you'll get to 17 or close to 17, but have twice as much money on the table. If the dealer goes bust as expected, you get back twice as much!
If we use the same example with A-6 as our starting hand and the dealer shows a ten as his upcard, we have to assume that his next card will also be a ten, giving him 20.
In this case, we should also not stand on a ready 17, but take another card (not double, just hit) and see if we can get straight to 20 or 21 with a three or four, or have another chance with a fourth card.
If we know the potential of the dealer's hand based on his upcard, we can use the blackjack ace rules to our advantage. Discover the best and worst blackjack hands.
How does splitting Aces in Blackjack work?
The most valuable card in the Blackjack game is Ace. It can be used as a 1 or an 11, depending on which hand is more advantageous. It pays 3:2 at most tables because Ace is also the half of the hand that pays for blackjack.
In Texas Hold'em, a pair of aces is the best starting hand. It's not much different in blackjack. With split aces, a player has at least two chances to win. In some cases, there are up to four winning chances in a single hand, each containing the best card in the deck.
Re-split Aces
In some Las Vegas casinos, players can re-split aces. That is, if a player receives another ace after splitting aces, the hand can be split again for another bet. Casinos that offer re-splitting of aces allow up to four hands if aces continue to appear at the top of the deck. A blackjack game where aces can be re-split has a 0.08% lower house edge than a game where this is not the case, assuming all other rules are the same.
Beating Split Aces
In all standard Blackjack games, it is not possible to beat split aces. This is because it would decrease the house advantage by 0.19%. Most blackjack games have a house advantage of 0.5% or less. The house must have an advantage that covers its expenses.
Allowing split aces to hit would also increase variance. Imagine a hand where a player is dealt four aces in a row and splits them into four hands, while having the opportunity to hit and perhaps even double down. This would be a dream hand in blackjack.
There are two blackjack variants where split aces can be hit. These are Super Fun 21, known as Super 21. Like most blackjack, these games pay an equal amount as those blackjack games and have a higher house edge than most blackjack games.
Doubling split aces
A house that allows doubling after a split must also include aces for consistency. Allowing doubling down on split aces would reduce the house advantage by an additional 0.08%. Super Fun 21 and World's
Most Liberal 21's allow doubling after splitting and re-splitting aces. As mentioned earlier, these games pay out only briefly in a natural blackjack. Triple Attack Blackjack allows doubling on split aces, but does not allow hitting them.
Get 21 on split aces
If you split Aces and receive a card with a value of ten, it looks just like a dealt Blackjack from the top deck. This doesn't count as a natural blackjack. It simply counts like any other 21 and does not automatically lead to a win. There would be a tie with the dealer if the house also received a 21 hand.
Conclusion
The best way to find out how much an ace is worth in blackjack is to play the game. The best way to learn faster is to try it yourself. Play blackjack for free on the internet or even on mobile games that will allow you to gain a lot of experience. Also read our articles on HyCasino to better understand Blackjack. Read also what are the tules of Spanish 21 Blackjack?