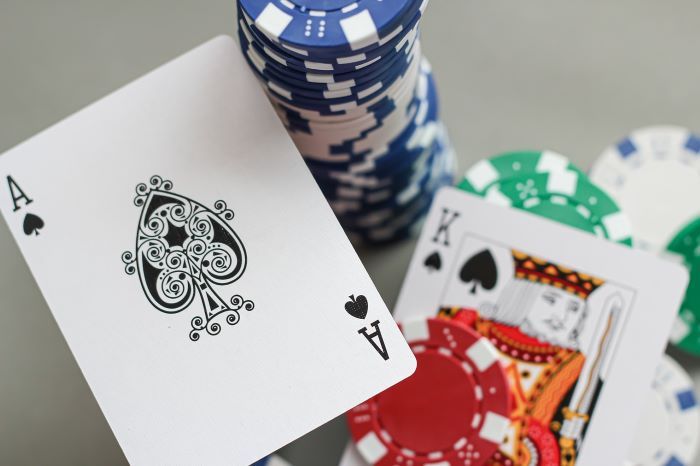 There are some key differences between regular Blackjack and Spanish 21. While the object of the game is still the same - to beat the dealer by getting a higher score than the dealer without exceeding 21, by staying under 21 when the dealer goes over, or by getting 21. When you or the dealer exceed 21, you go bust.
In the Spanish version of Blackjack, if you and the dealer have a hand of equal value that is not 21, this is called a "push" which results in neither a win nor loss of money. This Spanish deck also doesn't contain any 10s, but the face cards (king, queen, and jack) all have a value of 10. The Ace is still valued at 1 or 11 and all other cards are at face value. Many extra bonuses can be earned in Spanish 21 outside of hitting 21. The player always goes first.
What Features of the Game Are Worth Knowing?
Super Bonus - If you reach a value of 21 with three cards that are each a 7 and matching in suits, and the dealer's up-card is a seven of any suit, the player automatically wins $1000 for bets under $25 and $5000 for bets over $25.
Bonus 21 Payoffs - In Spanish Blackjack, there are many payoffs for hitting 21. Different variations earn different payouts, such as the following:
Five cards from any suit get a payout of 3 to 2
6 cards of any suit get a payout of 2 to 1
7 cards of any suit get a payout of 3 to 1
A hand of 6/7/8 with mixed suits get a payout of 3 to 2
A hand of 6/7/8 with the same suit gets a payout of 2 to 1
A hand of 6/7/8 of all Spades gets a payout of 3 to 1 A hand of 3 sevens of any suit gets a payout of 3 to 2 A hand of 3 sevens that are suited gets a payout of 2 to 1 A hand of 3 sevens that are all Spades gets a payout of 3 to 1
Players Blackjack Always Wins - If both the dealer and player have a Blackjack, the player will always win and the payout is 3 to 2.
Players Total of 21 Always Wins - Players also automatically win when they hit 21, no matter what variation of 21 it is and even if the dealer also hits 21. This makes the game very appealing to players because they don't have to worry about pushing the dealer.
Additional Deviations
Pair Splitting - If you end up with 2 cards of the same value, you can split the cards to play them as separate hands. You are still allowed to hit and double down when splitting but you lose the right to any super bonuses that you could have earned. You can split up to 3 times, which would create 4 hands.
Double Down - When you feel confident in your hand, you can double down. This means that you are choosing to double your wager and you will receive another card. This game enables you to double down on any number of cards but you will forfeit any potential bonus payouts. This perk of the game gives you more opportunities to double wagers on good hands, unlike in traditional Blackjack.
Double Down Rescue - If you didn't bust after doubling down but are unsatisfied with your hand, you'll be given the option to rescue the doubled portion of the wager but forfeit the original wager, leaving you with 50% of your original wager.
Surrender - Surrendering is an option only for the first 2 dealt cards and the dealer must have checked for a Blackjack. If you don't like your first 2 cards, you can surrender your hand and forfeit half of your wager.
Insurance - Insurance is what it sounds like and is offered only when the dealer has an Ace as an up-card. Having an Ace gives you a high likelihood of hitting Blackjack, so the player can make a side wager and take out insurance if the dealer does have a Blackjack.
To accept the insurance, you have to pay 50% of your initial wager. However, if the dealer ends up having Blackjack, your insurance will pay out 2 to 1. You can still take out insurance even when you have Blackjack and the dealer has an Ace.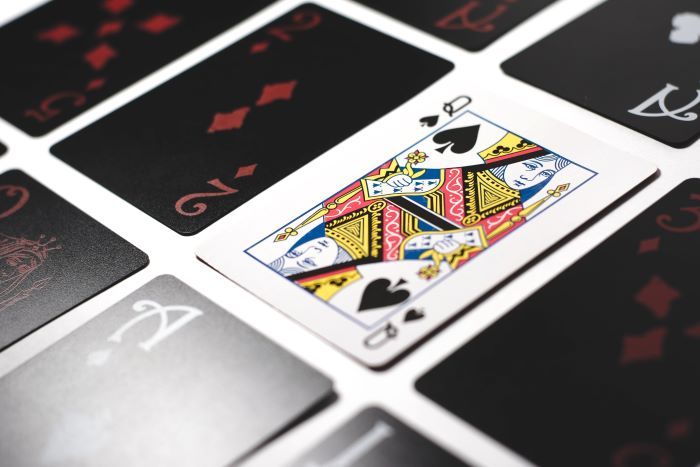 Side Wagers: "Match the Dealer" - Match the Dealer is a side bet you can make that will earn a payout if one of your first 2 cards matches the dealer's up-card. You can also bet that both of your cards will match the dealer's up-card. When you win this side match, you get an instant payout.
Final Thoughts
Spanish 21 is a much more lucrative and fun version of Blackjack, as it offers a considerable increase in the number of bonuses you can win and ensures you'll always beat the dealer when you hit Blackjack or a value of 21 with any cards.
The ability to make side bets and earn more payoffs and super bonuses is an enticing aspect of Spanish 21. You also have a lot of lifelines in this game, because you can surrender and rescue a hand that you've doubled down on.
Essentially, Spanish 21 is a game of Blackjack that is much more enjoyable and rewarding for the player. With these rules in mind, you can have a blast at your next game of Blackjack.