Learning how to win at slot machines is not an easy task. Online slot machines are known to be completely random, so no amount of skill can give you an advantage in these enticing casino games.
However, there are some things you can do to improve your chances of winning and eventually learn how to win more frequent slot machine jackpots. On this page, you will find some of the best ways to improve your potential on slot machines.
How do slot machines work?
To learn how to beat slot machines, you first need to know how they work. Slot machines are among the most popular casino games worldwide, both in land-based and online casinos. Slots are almost entirely up to chance, which means there's hardly any strategy, and every player has the same chance of winning. You simply spin the reels and hope that the symbols on the different paylines match. You can find a more detailed description of the rules on our page about playing slot machines.
What tips for online slots machines?
When it comes to playing online slot games successfully, knowledge is power. You will never be able to improve your luck by playing games that are completely random and depend on chance, but you will be able to give yourself the best chances of winning if you follow our HyCasino experts' top five tips on how to win at slot machines:
1. Choose your slot machine carefully
The first thing you should understand is that no two slot machines are alike. Not only do different slot machines have different themes, soundtracks, extra features and symbols, but they also have different RTP (return to player) rates. It pays to choose a game with a high RTP rate, so check the RTP percentage at the online casino before you start playing. Find out Which slot machines pay the best?
2. Practice with demo games
Before you start playing slots for real money, you have the opportunity to try out free slots. This is not only a lot of fun, but also gives you the opportunity to get to know your game and all its secret peculiarities. Play a slot machine with bonus rounds, because this is a great way to improve your skills. Don't start with the idea that you will soon know how to win at slot machines in Vegas, always start with free games, try on HyCasino.
3. Study the paytable
Each slot machine has its own paytable. The paytable shows what each symbol is worth and which symbols are the most lucrative. It also tells you if the game has wild symbols and scatter symbols.
4. Stick to your budget
One of our most important pieces of advice is this: set your budget before you start. Don't start spinning the reels until you have set a maximum amount you are willing to spend. Once you reach this amount, stop playing. Never bet money that you can't afford to lose.
5. Aim for smaller jackpots
Games with smaller jackpots tend to pay out more frequently. So if you're aiming for a win but don't want to go chasing the big bucks, games with smaller jackpots are ideal. We know those huge progressive jackpots are tempting, but your chances of winning one aren't very favorable!
How to gamble responsibly?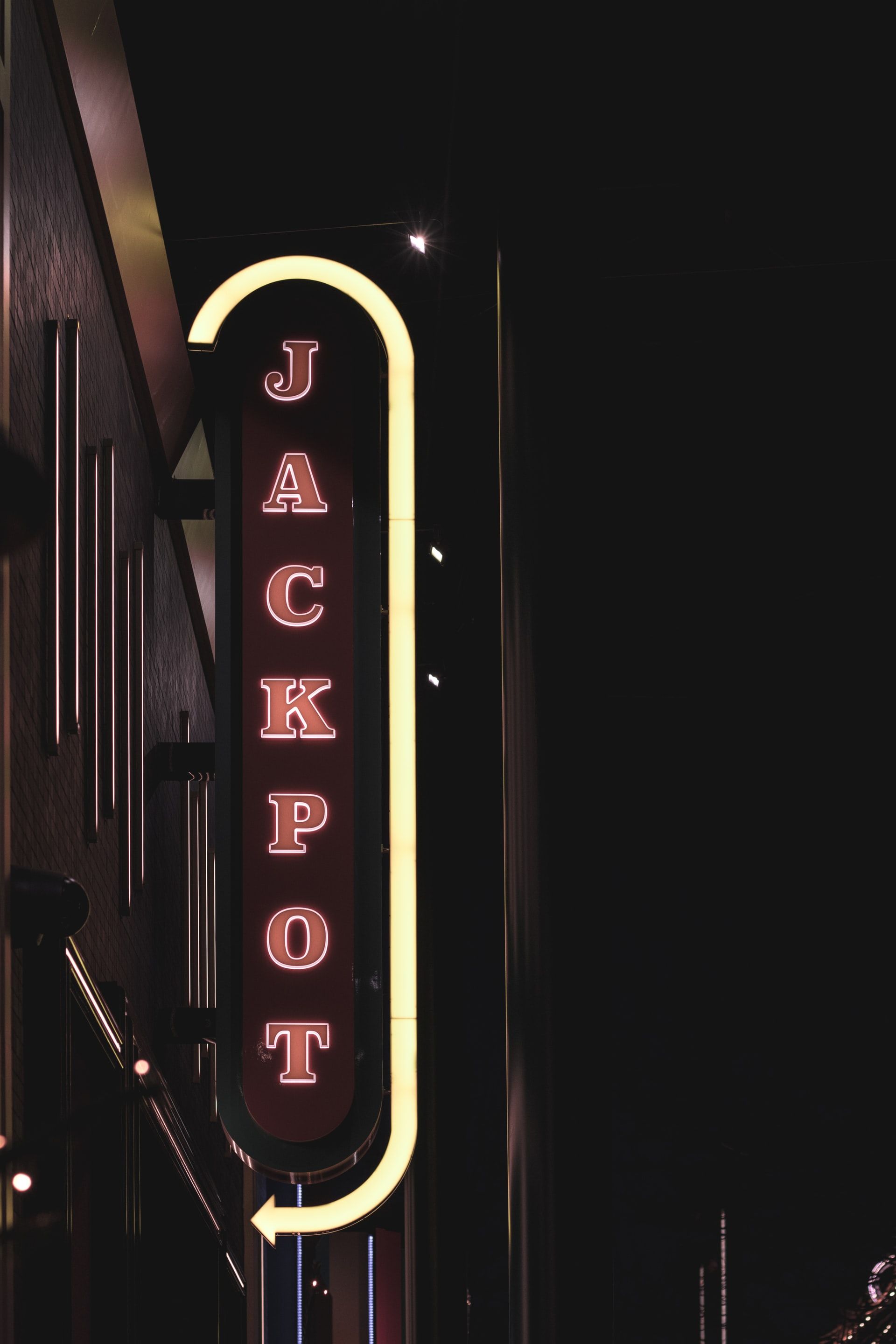 1. do not consider gambling as a way to make money.
The venue uses gambling to make money. It is not meant to be done the other way around. Over time, you will spend more money than you make! Think of gambling as an entertainment expense - just like buying a movie ticket.
2. gamble only with money you can afford to lose
Gamble within your weekly entertainment budget, not your phone bill or rent budget.
3. set a money limit in advance.
Set how much you can afford to lose before you go gambling. When it's gone - it's over! If you win, you're lucky, but don't be disappointed if your luck doesn't hold.
4. set a time limit in advance.
It's easy to lose track of time when gambling. Set yourself a time limit or alarm, and when the time is up, stop! The more time you spend gambling, the more money you will lose.
5. never chase your losses
If you lose your set money limit and then try to win some of it back before you leave, then you haven't really set a money limit for yourself. Chasing losses usually only leads to bigger and bigger losses.
6. do not gamble when you are depressed or upset.
Decision making can be more difficult when you are stressed or emotionally upset. Make sure you only gamble when you feel happy and clear-headed.
7. balance gambling and other activities
If gambling becomes your only form of entertainment, you are unlikely to gamble just for fun, and your gambling may even become a problem. Make sure that gambling is not your only pastime.
8. do not take your bank card with you
This is a good way to protect your money limit and not allow your judgment to be affected by the current situation.
9. take frequent breaks
If you play continuously, you can lose track of time and perspective. Go out for fresh air or a bite to eat at regular intervals.
10. do not drink or take drugs while gambling.
Drugs and alcohol cloud judgment, and good judgment is your most important tool in preventing gambling from getting out of control.
How to understand payment percentages?
Every slot game has an RTP, a payout percentage, or a house edge. Despite the different terms, they all mean the same thing: the advantage a casino has over a player who wins.
For slot machines, the RTP is calculated over millions of reel spins to determine an average percentage of the money the machine returns to players. So if a game has an RTP of 96%, it means that for every $100 a player puts into the slot machine, they get $96 back.
Of course, this is an average value calculated over a long period of time, so players should use this percentage as a guideline.
How to play slots at a land-based casino?
In land-based casinos, you will often find rooms filled with slot machines from various game developers. The games are played in a very similar way to their online counterparts, although the selection may not be as large due to space limitations.
When players say they know how to beat slot machines in a casino, it actually means that they increase their chances of winning at slot machines. As usual, you are relying largely on chance. There are many theories, such as that the machines can be "hot" or "cold" depending on when they last paid out, or that the machines closest to the aisles are "looser" to attract customers. However, it is very unlikely that this is the case - after all, casinos are all about making money and they don't want to make it too easy for winners. Discover also how do slot machines work?
How to Win at Penny Slots
One type of casino slot machine that you can find just about anywhere, from your local casino to the Las Vegas Strip, are penny slots. When you bet such a small amount of money, you might think that the payouts are not that high. However, if you play with the maximum number of paylines and credits, some players have gotten hundreds of dollars out of a penny slot. They are certainly worth a try if you have a smaller budget.