Every one of us has experienced this at one time or another when playing an online slot machine. The reels spin on and on without a single win in sight. And even if a win is made, it's so small that it's nowhere near enough to restore the balance we had at the beginning of the session.
We often ask ourselves, "Are online slot machines rigged?". The simple answer to this question is not least because the software developers behind slot machines are heavily regulated.
Furthermore, software providers must have their games certified by testing agencies before the title can be introduced into the online casino space. Since the testing body itself must also be in possession of a gambling license, this ensures without a doubt that online slots are not rigged in any way.
So why does it seem like we sometimes get cheated on online slot machines when we play for hours without earning a bonus entry or a big win? If you want to know why this is, then please read on. In it, we will explain how the long-term RTP and win frequency rate determines how much you win or lose in the short term.
What is RTP and why is it important?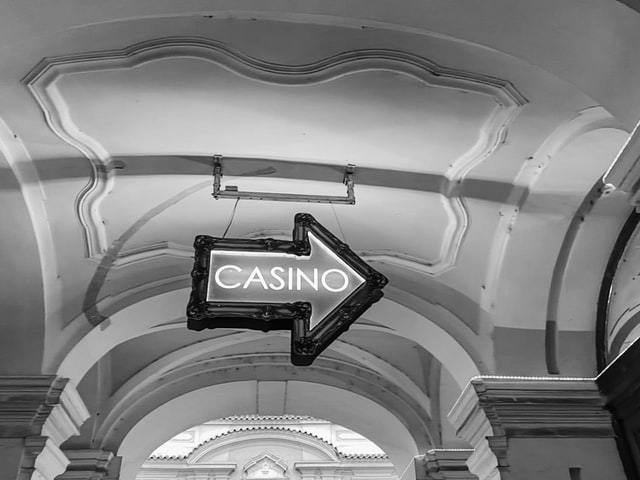 If you're new to online slots, it's imperative that you know what the RTP is and why it determines how much you win or lose on your chosen slot game. In its simplest form, Return to Player - or simply RTP - is the long-term statistical advantage that the slot game has over you. In this sense, it works just like the house edge you'll find in other casino games like blackjack, roulette and video poker. However, in the case of online slot machines, the house advantage works in the opposite way.
That is, the higher the RTP percentage, the lower the house edge - and vice versa. For example, let's say you are playing an online slot machine with an RTP of 95%. To determine the long-term house edge, we need to subtract the RTP from 100. In this example, the house advantage would be 5%. At the time of writing, online slot machines usually have an average RTP between 94% and 96% - however, as the market has become more competitive in recent years, these averages seem to be increasing, which is very encouraging. Discover how do slot machine work.
What is the RTP and short-term losing streaks:
Now that you know how RTP works, you may be a little confused as to why you are still having a losing streak on your chosen slot game. You're probably wondering, "Are online slots rigged?". Well, we need to explain in more detail how the long-term RTP percentage works so that you understand that online slot machines are not and cannot be rigged.
First of all, the RTP percentage is based on the passage of time. For example, if you play a slot machine with an RTP of 96%, it does not mean that for every £100 bet you will win £96 or for every £1,000 bet you will win £960. On the contrary, the RTP of 96% is based on billions and billions of individual spins.
A more valid way to look at the theoretical payout is to assume that for each £1 billion put into the machine, £960 million will be paid out, with £40 million retained by the casino site in question. Consequently, players can experience winning and losing phases at any given time.
For example, you have the same chance of winning a progressive jackpot of over 1 million pounds with a single spin of 30 pence as you do by playing the same game for days. This is because the long-term RTP percentage ensures that the machine always remains random. As long as it achieves its percentage over billions and billions of spins, it will pay out its winnings sporadically.
In layman's terms, this means that if you get your timing right, you will walk away a winner. In contrast, if you get your timing wrong, you'll likely experience long periods of time where you won't win anything. As you've probably guessed, there's no way to know when a machine will pay out, so in this sense everything is a gamble.
Are slots rigged? Not if the software developer is regulated
If you're an experienced online slots player, you've undoubtedly come across software providers like Microgaming, NetEnt, Quickfire and Playtech. For those who don't know: The aforementioned software developers are behind thousands of popular slot titles that include everything from 3D slots, classic slots, movie and TV themed slots, and progressive jackpot slots.
Not only are the above software providers leaders, but they have something else in common: they are all regulated by leading regulatory bodies. Just think about the Gambling Commission in the United Kingdom or the Malta Gaming Authority. One of the most important licensing conditions imposed by gambling authorities is that software developers must ensure that their games are 100% genuine and fair. This also applies to the long-term RTP, which means that developers must ensure that the stated percentage is correct beyond any doubt.
In order to enforce these strict regulations, software providers have their gaming data audited by the gambling authorities that have granted them a license. This is an important protection against your fears that slot machines might be manipulated. It is also important to mention that the role of testing institutes should not be underestimated.
As mentioned earlier, testing agencies are tasked with certifying slot machines before they enter the online casino market. This includes a thorough and in-depth analysis of the software algorithm underlying the game. If there are any doubts about the integrity of the slot game in question, it will not be approved by the testing agency and thus will not enter the online casino space.
What should I do if I think an online slot game is rigged?
If you have read our article up to this point, then you should now be aware of the many safeguards and security measures that ensure that online slot machines are not tampered with. However, if you really believe that you are playing a slot machine that is rigged, there are several options available to you.
First and foremost, you should contact the website in question with your concerns. Instead of talking to an unqualified employee on live chat, we recommend that you write a formal email to the casino. In it, you should include the title of the slot you think is rigged, as well as a clear explanation of why you believe it is rigged.
Once the casino receives your email, it will explain whether your concerns are valid or not. If you do not like the answer, you should ask the casino to contact the game's software provider. Alternatively, you can also try talking to the software developer directly.
If you still don't get the answer you want, you will need to take your complaint directly to the regulatory body that licenses the software developer. Remember that your complaint is against the software provider and not the casino, as the operators have no control over the games they offer. Instead, they only receive a license from the developer.
Since most online slot sites are now regulated in more ways than one, you will need to contact the gambling authority that has jurisdiction over your country of residence. For example, if you are based in the United Kingdom, this is the Gambling Commission. If you are based in mainland Europe, then this is likely to be either the Malta Gaming Authority or the Gibraltar Gambling Commission. Read also the slots guide.