eSports, also known as e-Sports, Egames or Electronic Sports, is an organized video game competition.
It primarily involves teams competing against each other in tournaments to win cash prizes. Functionally, it's the same as traditional sports. Top athletes are constantly vying for the best places in the sport or game of their choice.
What is really eSports?
Put simply, eSports are electronic sports. Organized, competitive gaming events in various leagues where teams and players compete to win. High prizes and the prestige of crowning the champion(s) await.
The best players compete to become the best in the world in their favorite game.
The winning teams or individual players can expect millions in prize money, as well as other funds from sponsorships, advertising contracts and team salaries.
Intel began pushing eSports with the first Intel Extreme Masters gaming tournament in 2007 at CEBIT. The idea of competitive gaming was around for a while before that, too, as gamers always wanted to show they were better than their friends. But it's been going on longer:
The community wanted organized, stadium-based tournaments, and that's where ESL and Intel came in.
The worldwide viewership of eSports competitions helped bring its popularity into the mainstream. So much so that Intel even sought to have eSports officially recognized by the International Olympic Committee by hosting the 12th season of the Intel Extreme Masters during the 2018 Winter Olympics in Pyeongchang.
Read also What is a NFT rarity ranking tool?
What is the history of eSports?
Since the 1990s, gaming has evolved from a recreational hobby to an organized professional sport. Today, professional gaming, also known as eSports, is an industry that will soon generate $1 billion, championships are watched live by tens of millions of people, and their possible Olympic debut is in sight.
The eSports industry is experiencing significant growth year after year and is a modern-day gold rush. Major media networks ESPN, TBS, SyFy and Telemundo all broadcast esports events, traditional sports leagues like the NHL and NBA have launched tournaments and leagues, and NBA and NFL team owners have become involved with esports teams.
In the U.S., more than 600 colleges and universities have established esports teams and/or esports scholarships, and this year PlayVS announced a partnership to bring esports to 19,500 high schools. The numbers clearly show that eSports is on the rise.
Who watches eSports?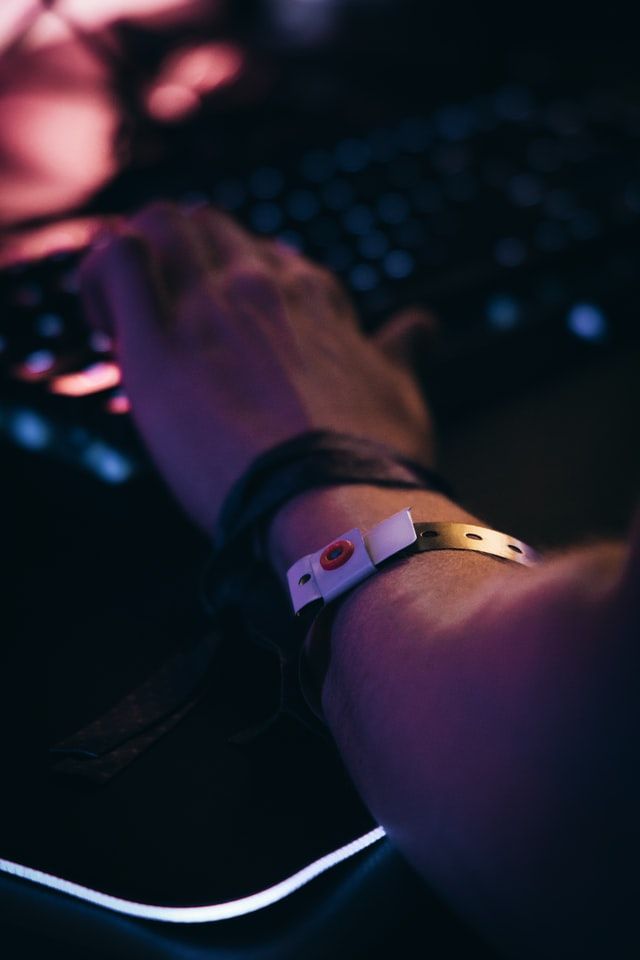 Short answer? A lot of people. According to a report by Newzoo, a market analysis firm, 380 million people worldwide will watch eSports this year, including 165 million eSports enthusiasts (a term used to describe frequent viewers as opposed to casual viewers). The majority of these enthusiasts watch in North America, China and South Korea.
Tournaments and other events can draw crowds that rival most traditional professional sporting events. The 2017 League of Legends World Championship drew more than 80 million viewers, making it one of the most popular eSports competitions of all time. In July, ESPN and Disney XD announced they had secured a multi-year deal to broadcast the Overwatch League, a brand new international league of 12 franchises centered around the incredibly popular multiplayer first-person shooter Overwatch.
Why is eSports so popular?
Gamers love competition. They want to be the best. From 1972, when the winner of the first eSports event received a year's subscription to Rolling Stone magazine, to today, when prize money of up to tens of millions of dollars is paid out, winning has been at the core of what video games are all about.
eSports is also accessible. To play a traditional sport, you have to gather people in one place, whereas with gaming, you can play with people from around the world instantly via an internet connection from the comfort of your home.
Where's the money in eSports?
Games are the world's fastest-growing form of entertainment, with revenue growing at more than 9% per year. The overall video game market is expected to exceed $190 billion in revenue by 2022. According to Newzoo, esports revenue totaled $856 million in 2018 and is expected to grow to $1.79 billion by 2022.
These figures include media rights, merchandise and ticket sales, advertising, sponsorship and game publisher fees. At HyCasino, we believe that the opportunities associated with esports (as we broadly define it) are much larger and more difficult to estimate. Example: If I watch my favorite streamer play Fortnite World Cup and end up buying the skin he or she used, does Epic count that as esports revenue?
While the water can get murky, it's a bit cleaner for the teams themselves. That makes it easy to get started, although it probably won't be the last. For more detail read How much do eSports players make?
How much do eSports players earn?
With sponsorship money and player salaries piling up, it's worth remembering the big financial winners in the eSports market - the players.
These players are the top earners in gaming, making millions in the process.
Johan Sundstein: Sundstein, also known to gaming fans as NTtail, is an extremely popular and successful "Defense of the Ancients 2" (better known as "Dota 2") player. The 26-year-old has earned almost $7 million in 108 tournaments so far, making him the king of eSports earners.
Jesse Vainikka: The 27-year-old Finn, also known in the sports world as HerAx, has earned $6.47 million in 64 eSports tournaments. Like Sundstein, Vainikka is one of the most successful "Dota 2" players in the world.
Anathan Pham: Pham, who is simply called "Ana" by gaming enthusiasts, has earned $6 million. At 19 years old (Pham turns 20 on October 26), he is one of the youngest players on the eSports tour. He has also earned $3.14 million so far in 2019 alone.
Sebastien Debs: With $5.5 million in career earnings, "Ceb" Debs is the fourth highest earner in the eSports arena. The Frenchman is active as both a coach and a player, winning the prestigious international "Dota 2" event in 2018 and 2019 as a member of Team OG.
Topias Taavitsainen: Taavitsainen, who is known as "Topson" in the eSports scene, has earned $5.4 million as a professional player. The Finn started playing "Dota 2" at the age of 8 and is now considered a franchise player for Team OG, which is widely regarded as one of the most dominant teams in all of eSports.