Who are the most famous poker players of all time?
The era of the "poker boom" in the 2000s turned some of the most successful poker players into mainstream celebrities.
Some of these names are still in the game today, while others are no longer active in the modern era of poker. Other notable poker players have only risen to fame in recent years.
However, none of these players will ever be forgotten. Let's gave a look at 10 of the most famous poker players of all time, including five male and five female players:
Who are the most Famous Poker Players (Male)?
Doyle Brunson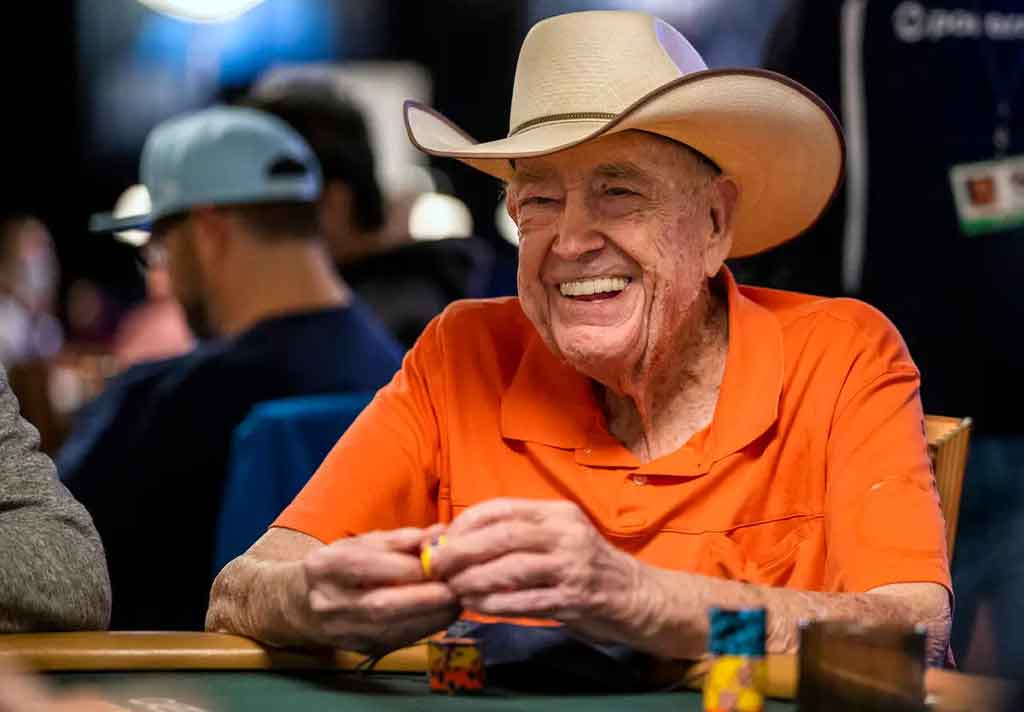 Is Doyle Brunson the most famous poker player of all time? The man also named as "Texas Dolly" was already a legend of mythical proportions when poker hit the mainstream in 2003.
Doyle Brunson's resume and reputation in the poker world are second to none. Brunson is a 10-time World Series of Poker bracelet winner, including two WSOP $10,000 Main Event victories.
Brunson was one of the definitive poker strategy authors from before the poker boom. His strategy publications Super System and Super System 2 are still two of the most famous poker books of all time.
"Texas Dolly" officially retired from poker in 2018 and made another WSOP final table in his last appearance. Brunson has been one of the most famous poker players in the world for almost half a century, and that status isn't going to change anytime soon.
Discover How do poker tournaments work?
Daniel Negreanu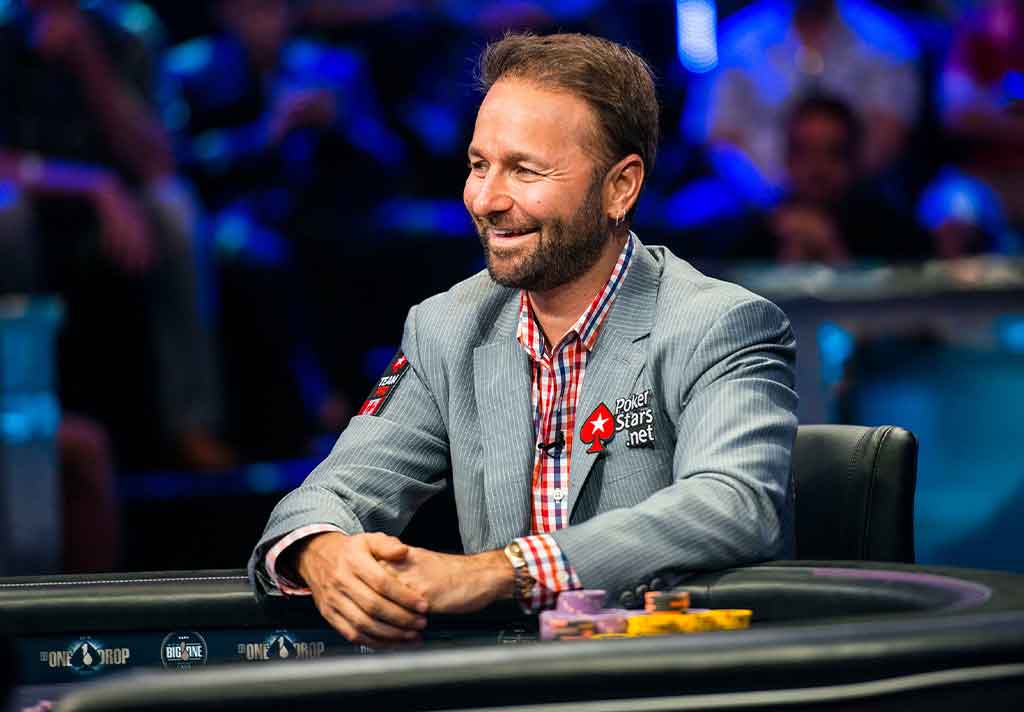 Perhaps the most famous player of the modern era, Daniel Negreanu began his rise in the poker boom era of the mid-2000s.
"Kid Poker" was ubiquitous in the classic poker television shows of that era. Negreanu was the face of PokerStars for more than a decade and served as the company's most recognizable ambassador from 2007 to 2019.
The ranking is based on how many times a player's name is clicked on a list on the website.
Negreanu is number one on that list, by a wide margin. If Doyle Brunson is the face of poker of all time, Negreanu is the poster boy of the modern era.
Phil Ivey
Phil Ivey, like Negreanu, came into the mainstream consciousness with the rise of poker in pop culture. Ivey was another player who was seemingly invited to all the high-stakes games of the 2000s that were televised.
Unlike Negreanu, whose face and voice are inescapable to anyone who follows poker, Ivey has a mystique that no other poker player can match. Although we've seen hundreds of hours of Ivey playing poker over the past two decades, we're eager to learn more about what he does when the cameras are off.
Phil Ivey's story is like something out of a movie. It includes sneaking into poker rooms when he was less than 21 years old, 10 WSOP bracelets, $20 million in online winnings at Full Tilt Poker, and multi-million dollar fraud allegations at Baccarat.
All these things are just a part of the overall story of Phil Ivey, one of the most famous poker players of all time.
Dan Bilzerian
Is Dan Bilzerian really a poker player? He says yes. Other sources doubt his abilities at the poker table.
Bilzerian's status as "famous" is not in question. With more than 31 million Instagram followers and another 1.6 million followers on Twitter, Bilzerian is undoubtedly one of the most notable celebrities of the 21st century.
Bilzerian's social media presence is filled with images of his extravagant lifestyle as a multimillionaire.
Bilzerian claims that much of his net worth comes from his prowess at the poker table, including $10.8 million in a single night and $50 million over the course of 2014.
His poker exploits all happened in private cash games, so the world may never know how much Dan​​​ Bilzerian actually won at the poker tables.
Phil Hellmuth
We can't have Daniel Negreanu and Phil Ivey on this list without mentioning Phil Hellmuth. The "Poker Brat" has the most WSOP wins in history with 15 bracelets (as of 2020).
While many of the stars of the poker boom are no longer a factor in today's poker scene, Hellmuth's star remains unbroken. His victory in the 1989 WSOP Main Event at the age of 24 was just the beginning of a lifetime in poker's spotlight for Hellmuth.
Like Negreanu and Ivey, Hellmuth was one of the players featured on every poker TV show in the 2000s. Today, in 2020, Hellmuth is still a fixture in the game. The role of Poker Brat has been perfected and is now timeless in the annals of poker history.
Hellmuth has many opponents, but he can still make it in live tournaments. With his 15th win at the 2018 WSOP, Hellmuth added to his all-time bracelet record.
Read What is the biggest poker tournament in the world?
Who are the most famous female poker players?
Jennifer Harman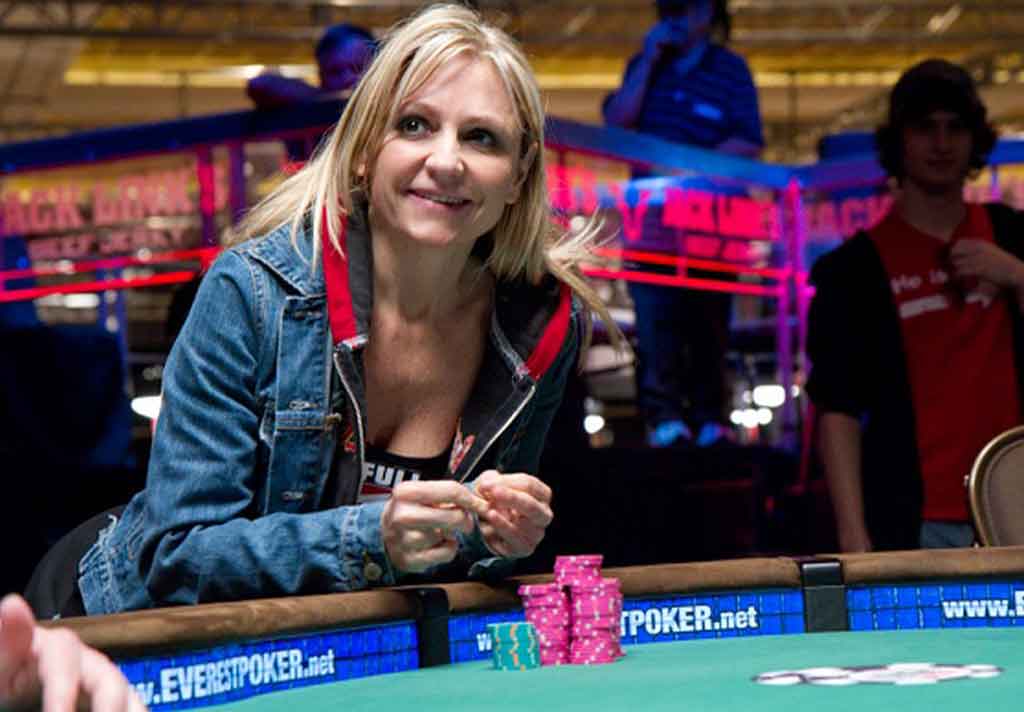 Jennifer Harman is another star from poker's rise in the mainstream, gaining widespread notoriety during the poker boom era. As one of Full Tilt Poker's pros, Harman was one of the most recognizable poker personalities of the 2000s.
Harman doesn't make too many appearances on modern poker television shows anymore, but she was a fixture on shows like Poker After Dark, High Stakes Poker, and WSOP episodes from poker's golden era.
Harman is still considered one of the most important players of the 2000s and is still one of the most recognizable female players in the game.
Vanessa Rousso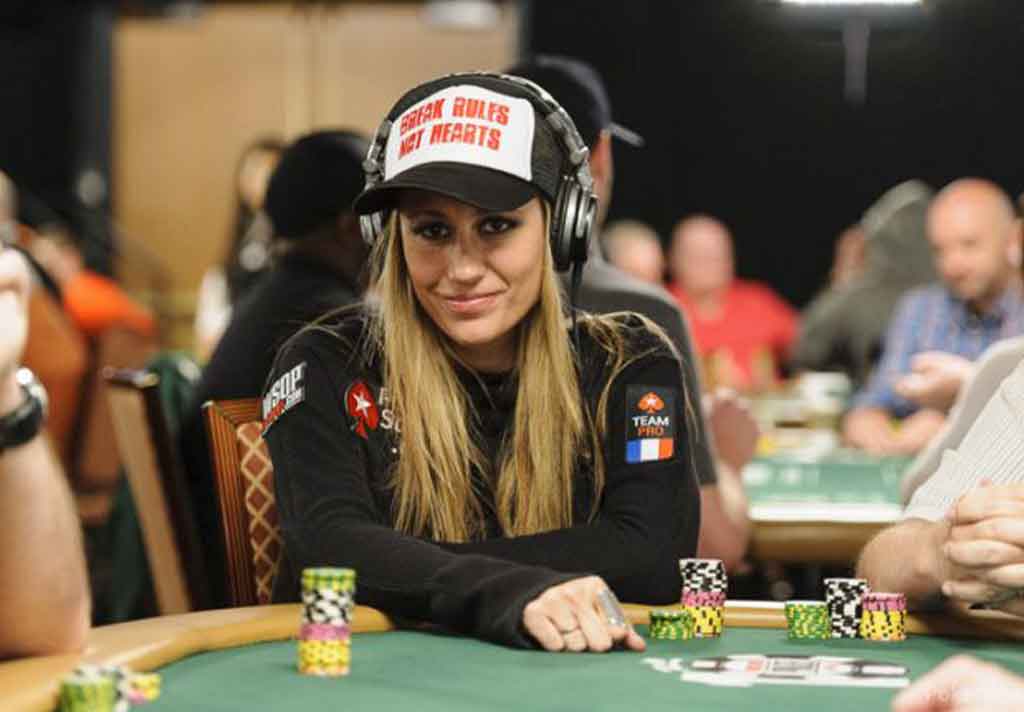 Vanessa Rousso's emergence into the poker mainstream coincided with the height of the poker boom. A seventh-place finish and $263,625 in winnings at the 2006 WPT Five-Star World Poker Classic established Rousso's rise in the game, after which she became one of poker's most recognizable players.
Rousso won sponsorships for GoDaddy and PokerStars in 2006, as well as another big tournament result. Her win at the 2006 WPT Borgata Poker Open was another milestone on the way to more than $3.5 million in tournament winnings in Rousso's career.
Maria Ho
Maria Ho is one of the most well-known female personalities in the current poker era. Ho's role as a presenter on PokerGO's coverage of the Super High Roller Bowl, PokerMasters, and other high-profile tournament series frequently puts her in the spotlight of modern poker broadcasts.
Ho also has an impressive resume at the poker table. In her career, she has earned a total of more than €4 million, including numerous six-figure wins.
Her biggest tournament success came at the 2011 WSOP, when she finished second in a $5,000 No Limit Hold'em event, earning $540,020.
Liv Boeree
Like Maria Ho, Liv Boeree has an extensive resume, both on camera and at the poker table.
Boeree's poker career took off in a huge way after her first big win. This came at the 2010 European Poker Tour Sanremo, where Boeree took home €1,250,000 as the first-place finisher.
Over the past decade, Boeree has consistently maintained her status as one of poker's most celebrated female players, including a long stint as a PokerStars Team Pro.
Vanessa Selbst
Vanessa Selbst is the most successful female tournament poker player of all time, and by a wide margin.
Selbst's career began in 2006 and was the start of a resume that includes nearly $12 million in career winnings by 2020.
Selbst maintained that success for most of the next 15 years, racking up three seven-figure wins in the 2010s. The biggest win of her career came in 2010 at the Partouche Poker Tour Cannes Main Event, where she won €1,3000,000.
Selbst announced her retirement from poker in 2018, but still occasionally participates in tournaments. Retired or not, Selbst is one of the most famous female poker players of the modern era with an enviable list of achievements in the game.
Conclusion
Other players in poker history are certainly worthy of making this list, but these 10 players have cemented their status as some of the most famous poker players of all time.
Find out also How many poker players are profitable?