What is a Wheel bet in Horse Racing? There are many different types of bets in horse racing. One of the bets you may like is called "wheel betting". When you place a wheel bet, you choose the main horse that will win and then choose a collection of horses that will finish in the next places. There are several variations of the wheel bet, so the exact places depend on the type of wheel bet. You can also optionally choose to have your main horse come second or third, etc. The set of horses you choose for the other places are the horses you must "roll" on for those places.
For example, if you choose a particular horse for second place and a collection of horses for first and third place, you are "rolling" for first and third place. The only one horse you are sure of is the main horse you have chosen for second place. Therefore, a "wheel draw" is a great option if you are sure you know how one horse will finish, but you are not sure about the others.
There are two main types of wheel rates :
- Full Wheel: This is a bet where all horses in a race are included in the wheel bet. You choose a main horse to finish in a certain position, and then put all the other horses that finish in other positions into the "wheel".
- Partial Wheel: This is a variation of a wheel bet where you select only a few other horses to place a "wheel" on. Again, you have a main horse that you have designated for a particular position. You simply do not include all the horses in the bet.
Just as you can assign a per-wheel rate to a straight rate, you can assign a per-wheel rate to an exotic rate. In fact, you can do this with most types of exotic bets. Here are a few different types of wheel bets that you can place on exotic bets:
Exacta Wheel :
In order to understand the exacta wheel, we must first find out what exacta is. It is one of the simplest types of exacta in horse race - only the quinella is simpler. You have to pick the horses that will finish first and second in the race, and pick them in the right order. An exacta can also be called an exactor, perfecta or prediction bet.
Winning an exacta is not difficult in theory, but in reality it can be a real challenge. For example, in a field of eight horses there are 56 different possible exacta combinations. Only one of them will be correct. Therefore, players often want to bet on more than one combination of horses in a race to increase their chances of success. One way to do this is to use exacta bets. They choose a group of horses and bet all possible combinations of these horses exacta. For example, if you bet on three horses, you will buy six different exacta combinations. If one of your three horses wins and the other horse finishes second, you're a winner and you expect the payout to exceed the cost of the bet. There will be 12 different combinations in a four-horse box. The problem with the box, however, is that you will buy some combinations that are less attractive than others. They are unlikely to be winners, increase the overall cost of the bet and make it difficult to make a profit. Sometimes you want to bet on a group of horses, but you have to do it more precisely and selectively. This is where the exact wheel comes in handy.
In an exacta round, you pick a horse - or several horses - that you think is your main horse and combine it with several other horses. For example, let's say you really think horse 1 is the obvious choice for the race, but horses 2, 5, 7 and 8 are relatively evenly matched and will be fighting for second place. We don't want to box all five horses because we don't think four of them have a realistic chance of winning - we'd be throwing away a lot of money. Instead, we could bet on 1st place over 2nd, 5th, 7th and 8th. An Exacta bet with only five horses at $2 would be worth $40. On the other hand, a $2 wheel bet costs only $8 and includes combinations that we think are likely to be winning. By significantly reducing the cost of the bets, we are in a much better position to win. If we like horses #1 and #3 to win, we can easily include both horses in our round.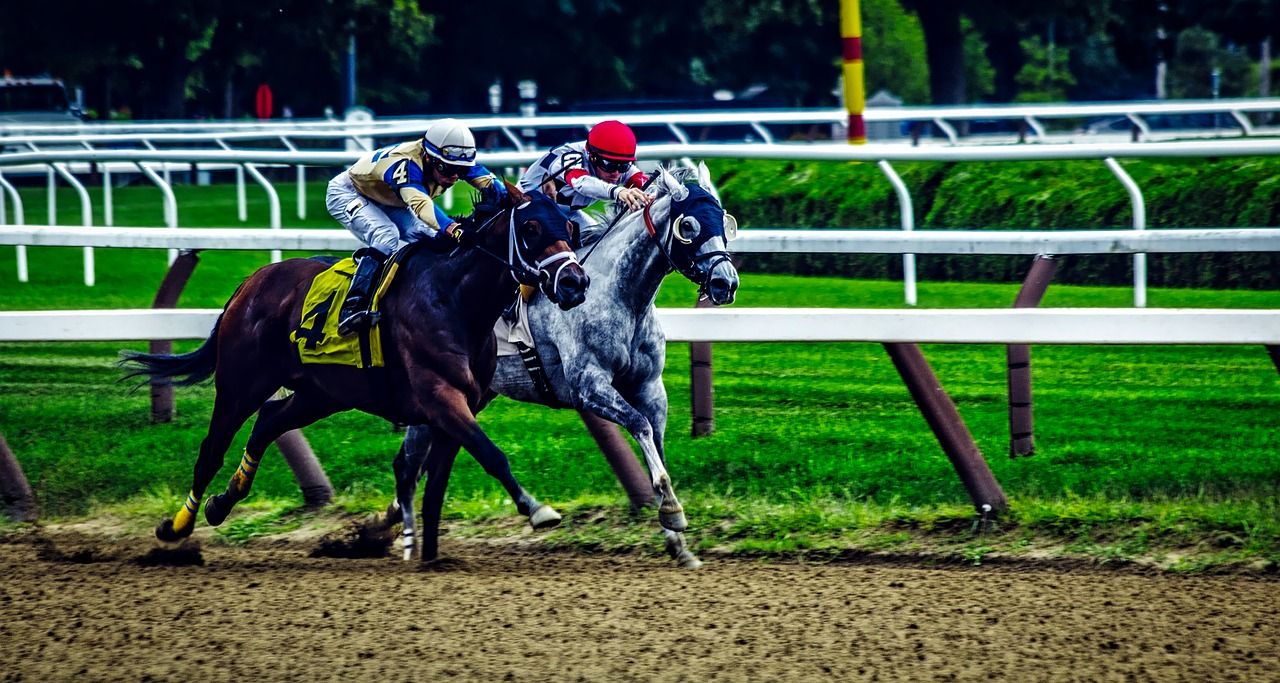 Trifecta Wheel :
To understand what a trifecta round is in horse racing, sports betting or esport betting , we first need to understand what a trifecta is. Fortunately, it's simple - a trifecta is a bet that you can place by betting on horses to finish first, second and third in a race. To win the bet, you not only have to pick the three horses correctly, but you have to correctly determine their order of finish. Since a trifecta bet involves three horses, it is harder to win than a win or exacta bet, so it usually yields more attractive payouts. Therefore, many bettors find the trifecta a very useful tool in their betting arsenal. It can be used, for example, if a bettor likes a big favourite and is looking for a way to make a higher profit than a winning bet offers, or if a bettor really likes longer odds on a horse and wants to make the maximum profit if that horse performs to his expectations.
However, simple mathematics can explain why it is difficult to win a three-way. For example, in an eight-horse contest, there are 336 different combinations in which horses can finish first, second and third. Only one of these 336 combinations will be correct, and you must choose that combination over the other 335 combinations to make money on your bet. It's tough. One way to make it easier is to bet on more than one combination. Fortunately, a three-bet is often profitable enough that you can afford to bet on more than one combination, knowing that even if you win, you're guaranteed to make a few losing bets.
If you want to bet on a whole set of combinations, you can always buy several individual tickets. However, if there are a lot of different horses involved, it can get very confusing. You can use a trifecta ticket, which uses a group of horses and bets on them in all possible combinations. However, this can be costly and can sometimes be like using a sledgehammer. If you want to bet on a lot of combinations, but want to be more subtle and manage your costs better to maximize your long-term profit, then a trifecta wheel may be a better option.
When betting with a trifecta wheel, you are betting on different combinations of horses in order to finish first, second and third in the race. The way to understand this is with an example. Let's say there are eight horses in a race. You very much want the favourite to win, and you think the rest of the three horses are the other four. A bet on these five horses must be worth $60 for a $1 treble. Instead, you can bet on a round in which the favorite wins and the other four horses finish second and third. That would only cost $12.
Wheels can be used effectively if you have a strong opinion about one horse but can't tell the others apart. You can bet on 1 ALL-ALL trifecta, where if the favorite wins, you are covered for all possible combinations. If the horses are at higher odds, this may pay better than a winning bet on the favourite. This approach was useful in both the Preakness and Belmont in 2015 when American Pharoah was on his way to winning the Triple Crown, for example.
When placing a triple wager, you need to be aware of the cost of the wagers. If too many hands are involved, the payout may be higher than the possible winnings and you may lose money even if you win. There is no worse feeling.
Superfecta Wheel :
The Superfecta bet is a complex horse racing bet where the bettor has to choose not only the winner, second and third horse, but also the horse in fourth place. Picking the first four horses in the correct order in a race is no easy task, regardless of the size of the racing field.
A bettor on the Superfecta has to pick the first four places in a certain order. If the horses he chooses win in that order, he will gets a huge prize! If you only bet on one combination, your chances are quite low. If you bet on multiple combinations, your chances are slightly higher. This is exactly the approach that handicapping experts started with. They bet on several intelligently chosen combinations, thereby significantly increasing your chances of winning.
However, betting on multiple combinations is initially costly. Then came the 10-cent Superfecta.
Daily Double Wheel :
If you are sure that a horse will win one of these two races but you are not sure about the other, especially if you are sure of the horse has good or excellent odds, you may consider using a daily double. In this bet, you are betting on your main horse along with all the horses in the second race. Your main horse can take part in any race. Notify the seller of the EX. (2-day double of $5 with ALL) if you are confident that horse 5 will win the first of the two races. However, if your lead horse is 3rd in the second of two races, notify the EX. ($2 Daily Double with ALL with 3) seller. The formula for calculating the cost of the Daily Double Round is simply the number of horses in races other than the race your lead horse is in multiplied by the dollar value of your wager.
EXAMPLE: There are 10 horses in a race that is not your lead horse and you want to place a $2 wager. (2 x 10 = $20)
Conclusion
One of the great things about online betting with zero risk is that it makes it relatively easy to choose which horses you want to bet on. It can be quite complicated in person, but online the selection is simple and done by your betting site. While you're into the game, be sure to learn about betting on the fields. It's another form of betting you can use if you're not sure of the exact position of the horses in the race, but still want to take part!