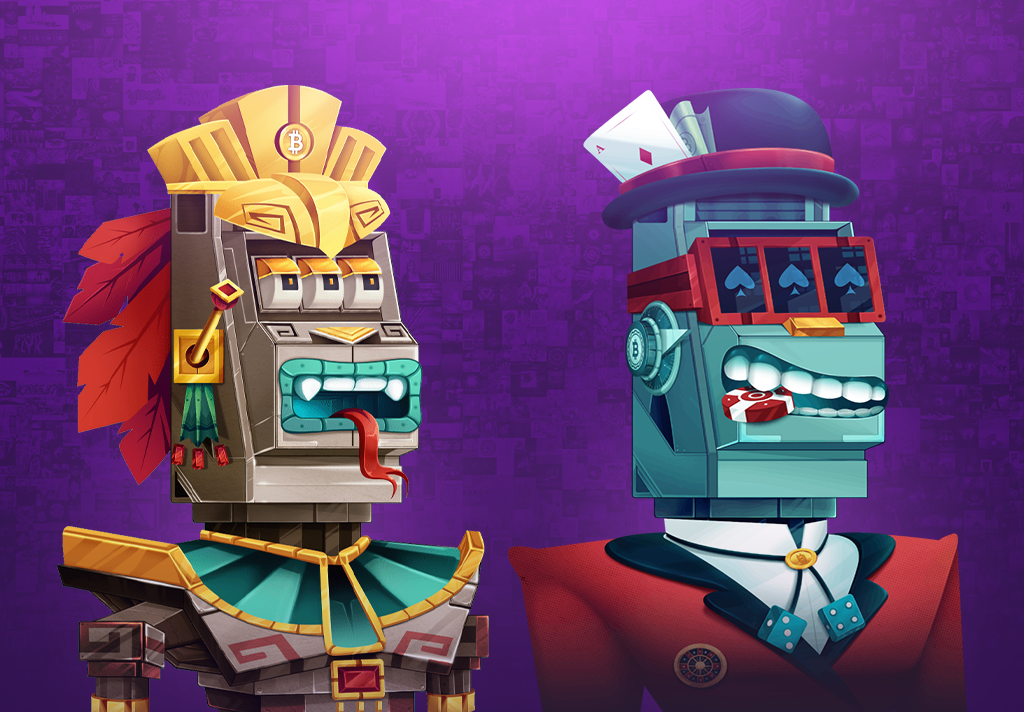 Slotie NFT is an NFT project by Elia Software that is based on ethereum and can generate passive income for Slotie NFT holders by earning them 80% of the commissions earned by Slotie on Slotie-themed slot games in online crypto casinos.
There are only 10,000 VIP members to ever be minted and Slote NFTs earn you access to Defi Gambling. By owning a Slotie NFT, it proves that you own ETH and can earn you real benefits in over 150 worldwide casinos. You're guaranteed to generate profit from playing slot games but can also earn passive income from the casino's revenue.
What Is Slotie NFT Team?
The Slotie NFT was created by Elia Software. The Slotie NFT team is fully doxxed, meaning the people behind the project are not anonymous. Full transparency is extremely important when it comes to investing in NFTs because past NFTs run by anonymous people have resulted in people getting scammed out of their money and the NFT creator disappearing.
You can view the entire team's information from their website and they also have LinkedIn profiles verifying their identity. This adds credibility to Slotie NFTs, as there are verifiable people that are accountable for these NFTs, making the likelihood that this NFT is a scam very improbable.
How Does the Slotie NFT Work?
Sloties are 100% unique and original NFTs that also serve as tickets to the largest online blockchain-based casino. A slotie NFT gives you access to over 150 international casinos, where you can earn real rewards.
Your revenue share in their partner casinos is determined by the rarity of your Slotie NFT. The rarer the NFT, the greater generated income. By owning a Slotie NFT, you essentially become a co-owner of online casinos.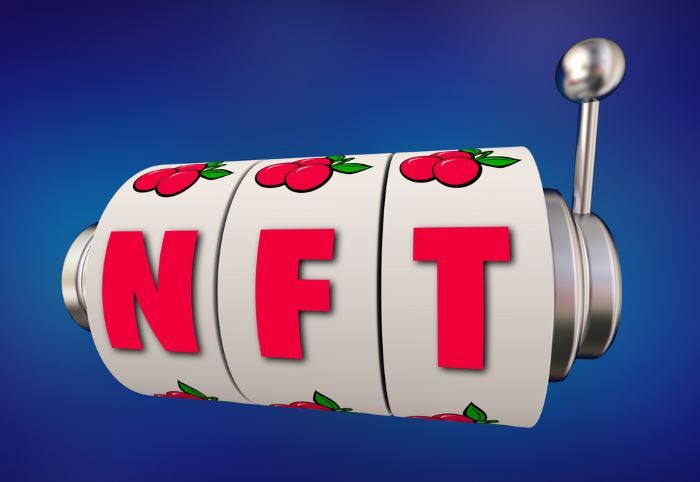 Decentralized Protocols and Online Gambling
Thanks to decentralized protocols within the blockchain and smart contracts, the online gaming industry is fully transparent about a player's prospective winnings. The specifics of the game are clearly written into the open-source code and are publicly available for everyone to see.
This prevents claims of the game "glitching" when a player hits big, only for the casino to claim that they didn't actually earn millions of dollars, the slot just conveniently "glitched." In addition to transparency, this provides a seamless user experience and unique opportunities for gamblers and other players to have casino ownership.
Exclusive Holder Rewards
By holding a Slotie NFT, you're considered a partner with over 150 online casinos and Elia Software, free of paperwork or other strings. There are Slotie themed slot games that are integrated with online crypto casinos.
Of these slots, Slotie gets a 12% commission on the generated revenue from these games. 80% of this commission goes to the NFT holders in WATTs. WATTs can be exchanged for ETH and there is a monthly rewards payout.
Partner Casinos
There are currently 30 online Slotie slot games that are partnered with over 150 online casinos. More Slotie sot games in crypto casinos mean more potential passive income for holders of Slotie NFTs to earn. Of course, the reverse is also true. Some of the partners include FortuneJack, Crocobet, Cocos Casino, and 7 Bit Casino.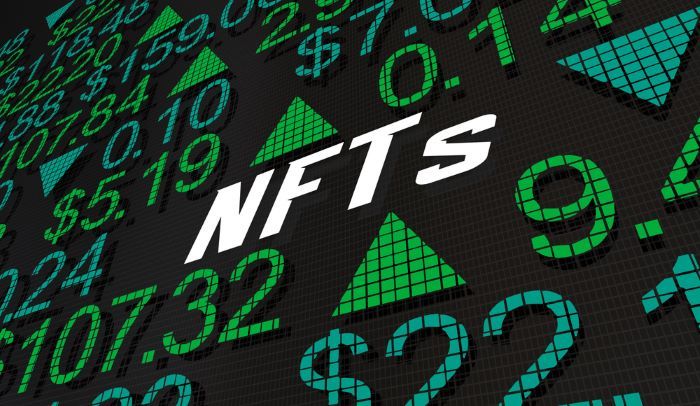 Staking
Aside from generating revenue for merely owning a Slotie NFT, you can stake your Slotie or other NFTs for more rewards. You are rewarded based on the value of your NFT. However, staking your NFT leaves the risk of another player winning your NFT.
This is why when you add your Slotie NFT to a slot game, a value of the NFT is calculated through an algorithm and suggested to the NFT holder which can be accepted or declined. Accepting this ensures that this is the amount you will be reimbursed if you lose your NFT in a slot game.
Benefits for Owner-Players
Additional benefits provided to owner-players at partner casinos include a VIP membership and 20% Rakeback (owners of Slotie NFTs will see a 20% reimbursement for lost bets at partner casinos).
Junior Sloties and Breeding
Within the world of NFTs, machines are breedable. This means that Slotie owners can breed their Sloties to create a new series of NFTs - these are known as Junior Sloties. All you need is 1800 WATTs and 2 Sloties to breed and you can double your profit. They have the same function as your original Sloties and can be integrated into new slot games.
WATT Token
You can think of WATTs as energy tokens. Daily, a Slotie NFT owner generates 10 WATTs. At this rate, it takes about 3 months to breed your Sloties or you can always purchase tokens from the secondary market. WATTs can also be traded for ETH.
Slotie Lottery
There are weekly lotteries for Slotie holders which enable them to win WATTs, up to $10,000 in cash, NFTs, or free spins. Any Slotie holder can participate in the weekly lottery at the price of 50 WATTs per lottery ticket.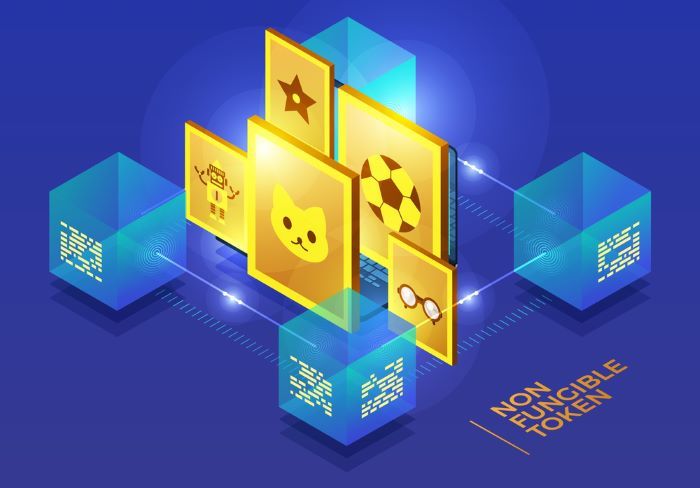 Earn More With Defi Gambling
From the ability to earn passive income merely from owning a Slotie NFT to the ability to stake your NFT for more rewards and enter in weekly lotteries, there are so many additional benefits to Defi Gambling compared to traditional casinos. Best of all, open-source coding ensures that your probability of winning is fully transparent and you become a partner in more than 150 of our online casinos around the world.
We've taken the business model of the house always winning and flipped it on its head to ensure that our gamblers also get a piece of the profit. With the expansion of the online gaming industry being expected to grow by an additional $100 billion in the next few years, there's no better time to get in on the piece of the Slotie pie.