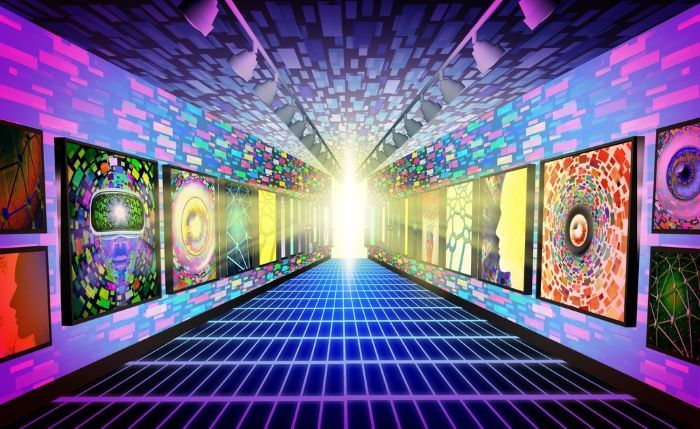 Before getting into NFT farming and how it works, there are a few terms you should be familiar with. An NFT or a nonfungible token is a one-of-a-kind digital token that belongs to you. It is a blockchain-supported token that represents a physical or digital asset, like a collector's item.
Just as traditional collector's items have value for their originality and scarcity, so too does an NFT, but they have a wide range of uses beyond this. They give more power to artists and entertainers over their work which can be sold to fans as tokens.
To understand NFT farming, you should also be familiar with decentralized finance and yield farming. NFT farming is very similar to yield farming within the DeFi landscape. To learn more about how Interactive games offer players the ability to earn in-game currency or items that can be sold to make money, read on.
What is NFT Farming?
You can think of NFT farming as the combination of NFTs and Defi (decentralized finance), creating new potential for income and liquidity. NFT farming is similar to yield farming but rather than depositing digital assets in a liquidity pool for tokens, NFTs can be staked for tokens or you can stake tokens to receive new NFTs. NFTs previously had no use other than as digital collector's items that users could buy or trade with other collectors. Now that these NFTs can earn rewards or stakes, you have increased liquidity and utility of your NFTs.
How Does NFT Farming Work?
NFTs are available on multiple blockchains such as Etherium, Binance, or Polygon and can be used in a variety of ways, making NFTS interoperable. Interoperability means they can be exchanged or traded across different programs.
Multiple smart contracts or programs can be connected to digital assets. A prerequisite for getting involved in NFT farming is to establish a crypto wallet. It's recommended that you connect with the previously mentioned blockchains.
Once you have a crypto wallet, you will need a platform-specific token which is then staked in a pool. You'll then earn a proportional share of the total pool. There is also a staking portal that turns compatible NFTS into vaults to earn rewards.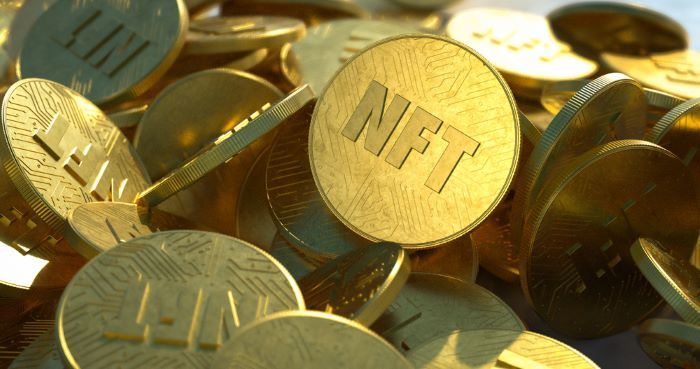 Gamified NFT Farming
Gamified NFT farming is, as it sounds, the incorporation of a videogame in the yield farming process. Users can stake in-game items to earn tokens (or vice-versa). Axie Infinity, an interactive game where players can earn Smooth Love Potions (SLP), allows players to earn tokens that can be sold for money or to create new NFTs.
The new NFTs are referred to as Axies and are monetizable in a few different ways. Axies can be used in battle to generate more SLP - tokens with genuine value. Alternatively, Axies can be used to breed more Axies. The new NFTs can be sold in the marketplace.
How NFT-Based Yield Farming Has Taken over Blockchain Gaming
NFTs are already shaking up the art and music industries but now they have an opportunity to revolutionize the gaming industry. Blockchain gaming allows gamers to display their skills while earning NFT rewards.
The rewards can also be staked to earn yields. The combination of the gamification of NFTs and yield farming will have many players hooked - as they can earn rewards while playing games.
Why Platforms Offer NFT Farming Opportunities
Platforms offer NFT farming opportunities as an incentive to use their platform, as they are offering something of value. It encourages new users to join the platform by offering original digital collector's items and utility-based NFTs.
The farming of NFTs enables users to earn income from NFT assets which are exclusively available on their platform. This encourages new users to join, which benefits the platform and also benefits the users because they get real value from the extra tokens.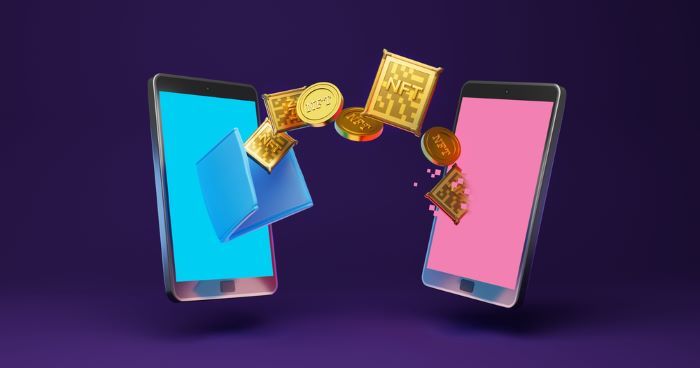 The Risks of NFT Farming
While there are certainly many benefits of NFT farming, where there's reward, there's often risk, especially due to the experimental and new nature of NFTs. A notable risk of NFT farming is composability - integrated code that can be freely built upon by another application.
Just as easily as NFT platforms can be built up, they can fall apart when one block fails. Because the technology used in these smart contracts is also in its infancy, a bug in the system could be catastrophic. The future of NFT farming is also uncertain so there is always the possibility that it will not stand the test of time.
Conclusion on NFT Farming
NFTs are taking the world by storm and with the introduction of NFT farming, there are even more opportunities for users to earn real rewards in the form of tokens or NFTs. The gamification of NFTs adds an entertaining and competitive layer to NFT farming, where pro gamers can display their skills while earning rewards within games that have real-world value.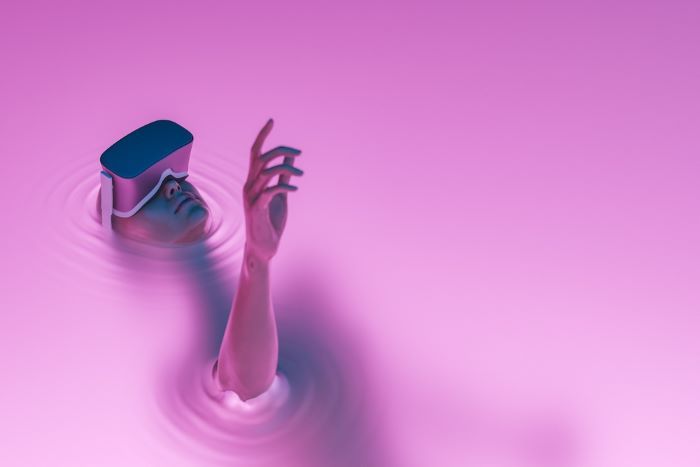 Platforms incentivize users to use their platform by offering exclusive rewards that aren't available elsewhere. While there may be a great deal of profit to be made off of NFTs and NFT farming, it's important to weigh the risks against the rewards.
As with any new technology, the future of NFTs is uncertain. Investing in NFTs doesn't come without risk. This article serves as a tool to gain more of an understanding of NFT farming and should not be used as investment advice.