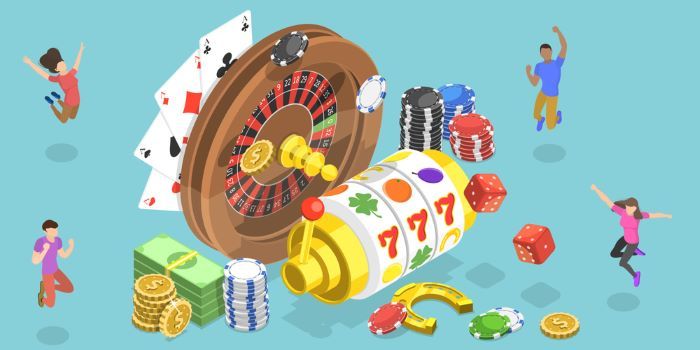 The latest trend in non-fungible tokens (NFTs) is co-owned Metaverse casinos.
Back in October 2021, Rollbit Casino, which specializes in cryptocurrencies, launched its "Rollbots" NFT project. Each Rollbot is a piece of digital art that doubles as a VIP membership card — just like you would get at a regular casino. This concept has led to opportunities where holders can own a part of casino profits or enjoy unique rewards.
There is no doubt that the concept of NFT casinos is quickly gaining popularity within the community. As new opportunities arise, many have wondered, are NFT casinos a good investment? Is now the time to consider the NFT casinos? This guide tells us.
When you think of casinos, you likely think of the type of environment you'd experienced on the Las Vegas strip. However, thanks to the Ethereum blockchain, a new casino asset is being built. This opportunity is a new space with a long road ahead, but the level of innovation that's currently going on is promising.
For many, NFTs are associated with cool pieces of art, and while this is true, NFTs can also be a long-term investment, which is what we're seeing with the development of NFT casinos.
Sloties is a prime example, acting as your ticket to "the largest and fastest-growing online casino network on the blockchain." Those who own Sloties gain access to real-world benefits in over 150 casinos worldwide. Each "Slotie" is one of a kind and also represents a varying degree of rarity. Based on the rarity of your Slotie, this will determine your share from Exclusive Holders Rewards. The more rare your Slotie is, the more rewards you'll enjoy. Holders also receive 80% of their Slotie commissions on Slotie-themed slot games in crypto casinos. This online NFT casino is an innovative passive income opportunity with many prospective holders excited.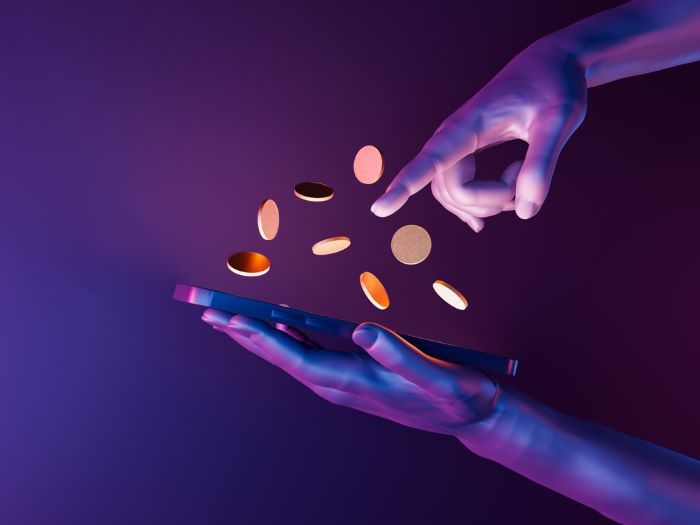 What Does This Opportunity Look Like for Holders?
New opportunities and options are being offered daily. So, what does ownership look like for buyers, and are NFT casinos a good investment?
Web3 is creating many creative opportunities, and Metaverse casinos are one of the key areas of interest — all of which involve some level of NFT access. In some cases, holders can stake tokens for shares of the casino.
The potential is there, and some players are already showing how profitable a Metaverse casino can be. Decentral Games is a Web3 version of online gaming, acquiring real estate in Decentraland. After launching ICE Poker virtual casino, which has made $7.5 million in revenue over the past three months, as of early February 2022, the idea of investing in a Metaverse casino has become more attractive for some.
Where Do NFTs Come in to Play in the Casinos?
NFTs are a significant component of the Metaverse world. Take Decentraland as an example. This 3D virtual world allows players to trade, purchase, and create digital real estate, art, and NFTs. When buying and selling LAND in Decentraland, this land comes in parcels of 16m by 16m as NFTs, which means they are unique and cannot be reproduced.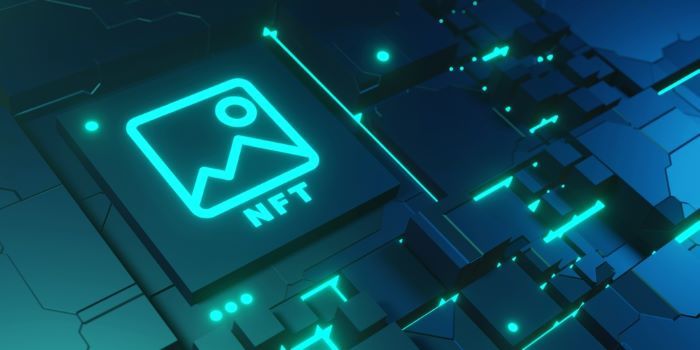 When gaming, you can design and play games to win both wearables and NFTs. You can then later sell these assets to turn a profit. In Decentraland casinos, you can play classic casino games, including Poker, Blackjack, Slots, and Roulette, to earn MANA (transactional coins), NFTs, and wearables. You can then use MANA to buy LAND tokens to build casinos.
Other players are now starting to surface, including Sherbet, Monkey Bet DAO, Gambling Apes, and Sloties. These new opportunities are splitting casino games into a decentralized autonomous organization (DAO), giving profits back to DAO members.
What Does This Look Like for Owners?
Depending on the NFT casino, owners can benefit from significant potential profits. As discussed earlier, Slotie holders can receive 80% of revenue from the platform's 150+ casino games. Slotie owners can also stake NFTs in casino games, providing liquidity to casino games.
Gambling Apes takes a similar approach, but they are building two casinos. The first, the Metaverse Casino, will be found in Decentraland. The second will be a more traditional, online crypto casino. Holders receive 70% of the net gaming revenue from both casinos. All of the details can be found in this Gambling Apes whitepaper.
How Do They Ensure Provably Fairness?
Provably fairness means that games are fair to everyone. Unlike regular casinos, with NFT casinos, anyone in the world can verify a game's fairness because the blockchain is a public ledger. Plus, no third party is required to verify each game.
When comparing NFT casinos with the regular online gambling industry, the main difference is that standard online gambling is highly centralized; betting platforms like Slotie are not. They are decentralized. Plenty of issues plague the traditional gaming industry, including slow payouts, unfair practices, and system manipulation, which is why this industry would benefit from decentralization.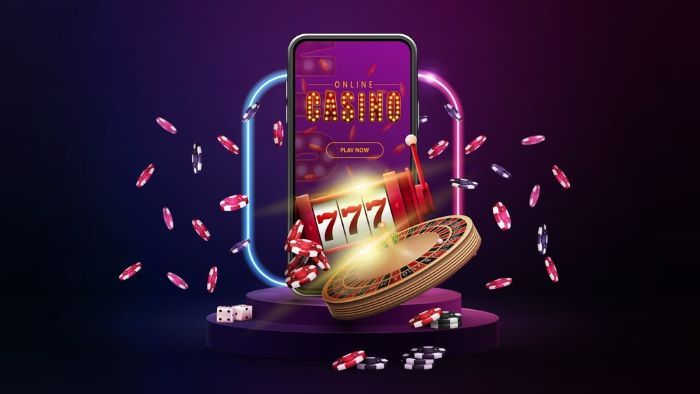 So, Should You Invest in an NFT Casino?
There isn't a black and white answer here. The NFT casino industry is new and largely underexplored. Like cryptocurrency, the market is volatile, and bear cycles are inevitable. However, for many, the idea of being able to hold a piece of a unique and innovative casino while enjoying passive income is tempting.
It's essential to do your research and invest in projects that interest you — which may very well be one of these up-and-coming NFTs.