Lightning Lotto Jackpots can be won instantly! It starts at $125,000 and keeps growing until the jackpot is hit!
Each $2 game includes three sets of five numbers from 1 to 49.
Winning numbers are drawn at the start of the day before the sale begins. Combine all five numbers to win the jackpot instantly!
How to play Lightning Lotto?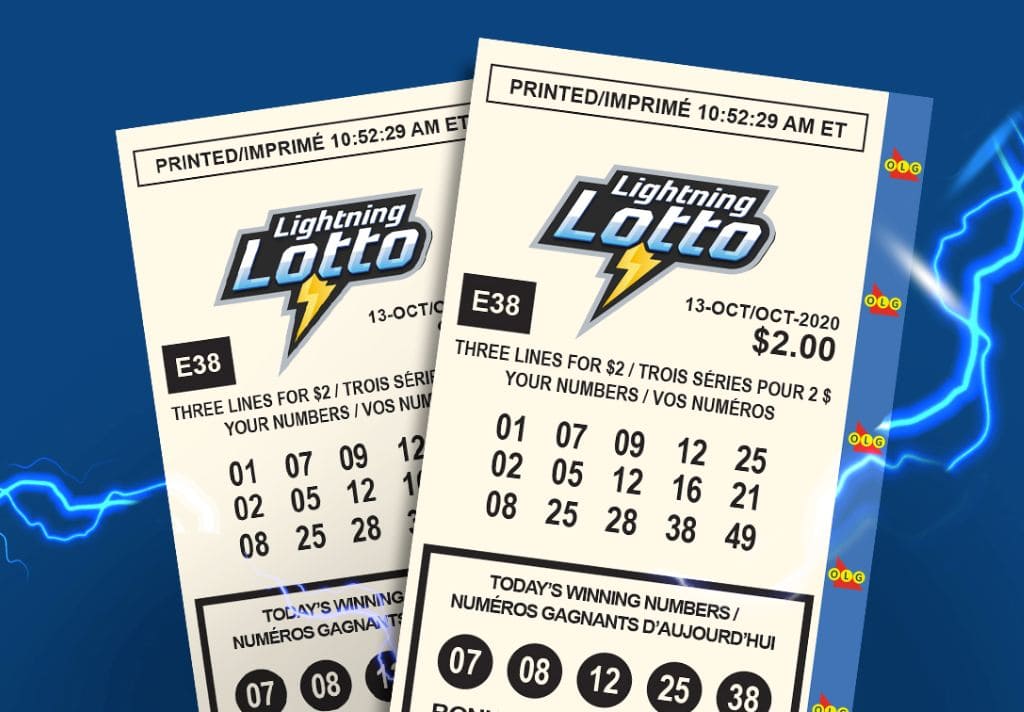 Want to play along in a lottery game without filling out a selection slip, or waiting days for draw results? Lightning Lotto is a growing progressive jackpot game that can be won as quickly - and as randomly - as lightning strikes.
You don't have to fill out strips or pick numbers. Simply ask your lottery retailer for a Lightning Lotto ticket and the lottery terminal will randomly select your three sets of numbers.
You must pay the lottery retailer before you receive your ticket. Each game costs $2 and includes three sets of five numbers from 1 to 49.
The winning numbers for that draw (five numbers plus a bonus number) will be printed on your ticket, along with the LIGHTNING LOTTO game prize structure. Make sure the numbers drawn match to win instantly!
Discover How to Win Draftkings?
You have to play before you play
You need to pay for each Lightning Lotto ticket before the retailer can print your ticket. Retailers can no longer cancel printed Lightning Lotto tickets.
What is the object of the game?
Buy a quick pick to see if the randomly generated numbers on your ticket match the winning numbers in the draw.
How Lightning Lotto work?
Unlike a traditional lottery where the winning numbers are drawn after the tickets are sold, the winning numbers for LIGHTNING LOTTO are drawn at the beginning of the day, and then each ticket sold tries to randomly match the previously drawn winning numbers, like a lottery in reverse. The jackpot opens at $125,000 and increase until it is won.
When a jackpot is won, it is reset to $125,000 and begins to grow again. New winning numbers are drawn each day, but jackpots can roll over and continue to grow until the next day. This means that each ticket is only valid for one day.
How numbers are drawn?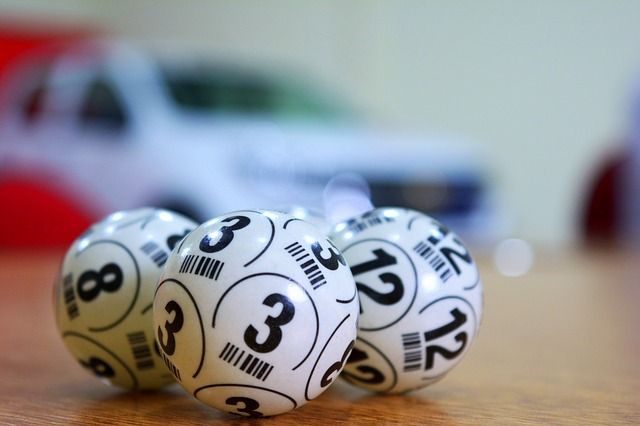 The initial draw for winning numbers, and the Quick Pick numbers drawn for each ticket, are determined by a random number generator (RNG) that spins thousands of numbers per second. The RNG spins through the numbers non-stop, even before a draw occurs, and freezes on a number once it is activated. This ensures that each number chosen is completely random, with no way for players or vendors to influence or predict the outcome.
Find out Are roulette wheels rigged?
BALL DRAW VS. RNG
It wasn't so long ago that Ontarians sat around the TV every Saturday night to watch the lottery draw. For 30 minutes in the evening, they sat in silence watching the numbered balls blow through the machine, waiting for the next number to fall.
Today, while families may still get together, they are more likely to watch their favorite programs on their phones, tablets or computers. That's what happens when they introduce new technologies: they don't necessarily change what they do, they just change how they do it.
DROPPING THE BALL
Until recently, every OLG lottery draw was conducted using the balloting method. It goes like this: a large drum is filled with numbered balls, which are blown around randomly with compressed air. When it is time to choose a ball, a valve is opened and the next ball blown through the tube becomes one of the official winning numbers. To ensure that the draw is random, the balls are evenly theyighted and stored when not in use to prevent tampering.
INTRODUCTION OF THE RNG
While OLG still conducts ball draws for regional games such as LOTTARIO, ONTARIO 49, DAILY KENO, POKER LOTTO, MEGADICE, ENCORE, PICK-2, PICK-3 and PICK-4, a more modern and simplified approach was not long ago introduced for national draws including LOTTO MAX, LOTTO 6/49 and DAILY GRAND. Random number generator (RNG) software does not use the swipe method, but uses computer code to generate random numbers.
Each draw - regardless of method - is overseen and verified by both OLG and independent third-party experts to ensure integrity.
Did you know. On May 3, 2019, the LOTTO MAX winning numbers theyre drawn for the last time by tee-off. The $50 million jackpot was split 20 times by a group of people living in and around Montreal. A theyek later, on May 10, 2019, the first LOTTO MAX draw was conducted through random number generation software.
For LOTTO 6/49, the last jackpot drawn by ballot was won by someone from Surrey, B.C., in the April 27, 2019 drawing. He is now $7 million richer.
IS ONE METHOD BETTER THAN ANOTHER?
Unless you are particularly fond of compressed air, there is no advantage to one over the other. The fact is that the lottery odds don't change no matter how the numbers are drawn, and the drawing method of each game is the same whether you play online or in the store. The move to the RNG software is simply a way for OLG to continue providing the best possible entertainment experience for players, and that includes implementing new and exciting technologies along the way.
How to play in step by step?
Ask your retailer for a Lightning lotto ticket ranging from $2 (3 lines of numbers) to $10 (15 lines). Each ticket is Quick Pick-no need to fill out a selection slip.

Pay and then get your ticket. Each line on your ticket will contain 5 randomly generated numbers from 1-49. Match 2 of the 5 numbers for the minimum prize, and 5 of the 5 for the progressive jackpot.

Get immediate results: you will know immediately if you have won based on your ticket. If you win a prize of more than $5,000, the CDU displays an animation to let you know.

Claim your prize: if it is $5000 or more, go to the prize center in Toronto. Otherwise, your retailer will pay you off.
What is the budget for playing?
At $2 per draw, Lightning Lotto is an inexpensive form of gambling, but it can add up quickly. If this game is right for you, consider setting a budget for playing for the theyek or month. To play the minimum $2 Lightning Lotto draw once a week, you need to budget $8 a month. Gambling is fun, so keep it fun!
Read also how to play craps 101.