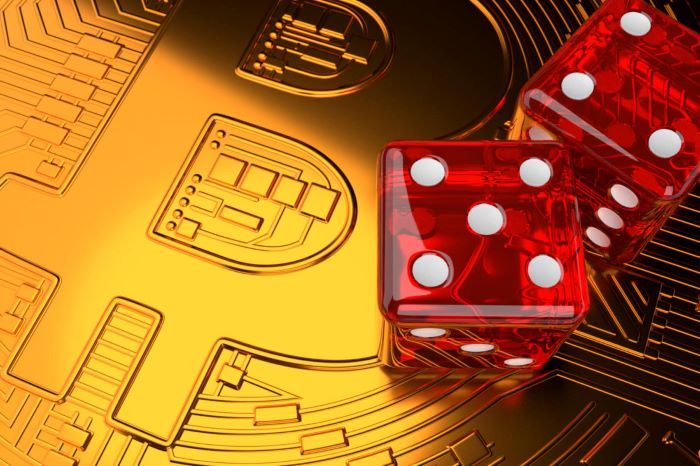 Regardless of how much time you spend on the internet, you've likely heard about one of the most innovative developments in the digital world: NFTs.
From coast to coast, individuals worldwide are turning simple data into exclusive items worth millions of dollars, inviting thousands of new investors into the world of trading.
Still, you don't need to be an expert to take advantage of everything NFTs have to offer. In fact, they are designed to be as simple to use as possible, ensuring everyone and anyone can make the most out of their investments.
To the average person, this might not seem incredibly exciting. However, when looking towards the future of gambling with NFTs, it's clear that gamers should be paying attention. Keep reading to learn why.
Enter the Gambling World
Before we discuss where NFTs fit into the overall gambling scene, it's important to have an understanding of the current gaming landscape.
Historically, gambling has always been a major aspect of American life, with Nevada being the first state to legalize gambling in 1931 (a move that would lead to the rising success of Las Vegas). Dozens of other cities and states soon followed suit in an attempt to improve local economies and grant players the chance to earn life-changing prizes. Still, only Louisiana and Nevada permit gambling across the state, whereas others restrict the act to solely one city.
Of course, gambling continues to remain a popular activity worldwide — not just in the United States. In fact, despite being home to Las Vegas, the United States doesn't rank very high on the list of countries with the most gambling activity: the first three spots belong to Australia, Singapore, and Ireland, respectively.
So, where does that leave the world of gambling today? Well, it's slightly complicated.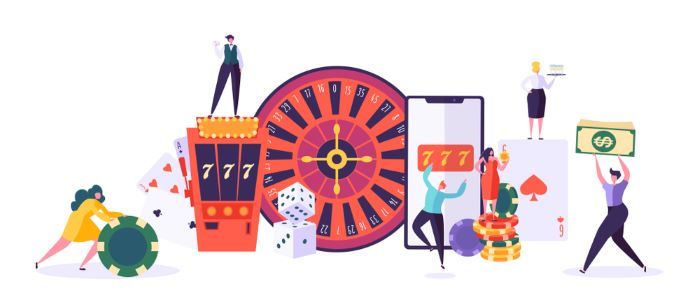 For starters, gambling remains quite restricted across the United States, with a few exceptions. Though the Supreme Court made sports betting legal in 2018, progress remains slow overall, leaving many players restricted to a small number of gambling options.
Furthermore, the coronavirus pandemic created an even larger rift between players and conventional gaming — the effects of which are still being felt today. From major reductions in tourist populations in cities like Las Vegas and Reno to casinos being shut down entirely, the old way of gambling seems to have hit a roadblock.
As such, both gambling companies and fans have been forced to think of new ways to enjoy their favorite games. Fortunately, it didn't take long to find an efficient alternative: online gambling!
Is Gambling Part of the Future for NFTs?
Already, it's evident that online gaming is the future for gambling. States like Pennsylvania, Indiana, California, Illinois, and New Jersey have made online gambling entirely legal (though with some regulations). The decision has created a new wave of gaming fans nationwide, as well as an increase in revenue received by companies and governments alike.
Of course, this has also opened the door for dozens of improvements within the conventional gambling process. With so many companies moving online, they now have access to a diverse range of digital tools and software they previously couldn't use.
Of these advancements, perhaps the most thrilling has to do with the NFT industry.
Already, it's not difficult to see why this is a match made in heaven. Both industries are growing at an increasingly rapid rate, with the gambling industry achieving projections of up to $516 billion compared to the NFT industry's estimate of over $40 billion.
So, how exactly could gambling with NFTs work? Some potential uses include:
- NFT Gambling Projects: Targeting sports betting fans, leaders in the NFT industry could craft their own gaming options by offering NFT sports cards in the form of prizes.
-Gambling in the Metaverse: Despite being entirely virtual, it's still possible to earn big in the Metaverse world. As such, the future could see players experience NFT-focused gambling in the Metaverse itself.
Since NFTs are meant to be traded by nature, leaders in the gambling industry should have no issue combining both industries to create new, innovative ways to help players earn prizes.
CryptoPunks Enter the Gambling World
Fortunately for NFT and gambling fans, the change is already underway.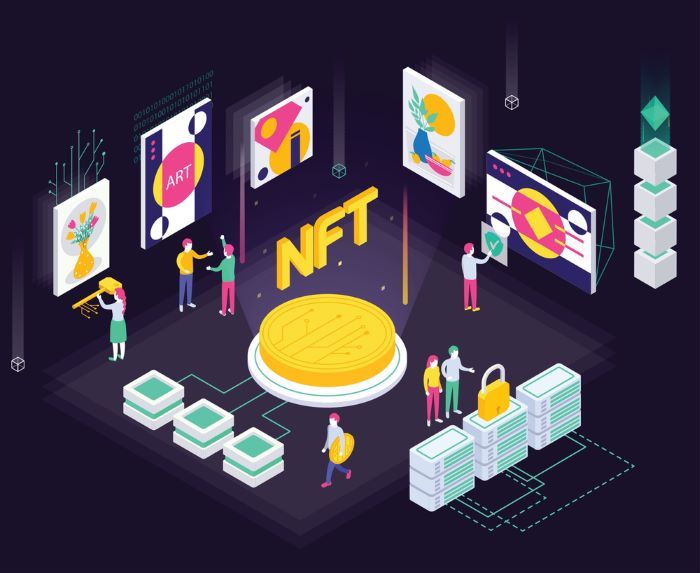 Already, Evolution Gaming — an online gambling platform — announced that it would be using CryptoPunks as rewards in their NFT Megaways game. This historical move makes it the first slot machine game ever to offer NFTs as prizes.
As made evident by this step towards a world that allows gambling with NFTs, the future of gaming could be heavily influenced by the inclusion of digital giants like CryptoPunks.
If you're unfamiliar with the name, CryptoPunks is an NFT collection on the Ethereum blockchain, which quickly gained international success soon after its launch in June 2017. Despite being simple 24x24 pixel art pieces, the collection's NFTs have been sold for as high as $20 million. With celebrities like Jay-Z, corporations like Visa & Sotheby's, and hundreds of independent investors backing the NFT, it's clear that this isn't just a one-time occurrence.
Moving forward, the gambling industry should prepare for additional games that utilize NFTs. By doing so, they can expect an influx of new players to take their chances on online platforms, since NFTs offer something far more valuable and distinct than conventional cash rewards.
Conclusion
Whether you're an expert gambler or a newcomer to the industry, there's never been a more exciting time to join the gambling world. Some key takeaways to remember moving forward include: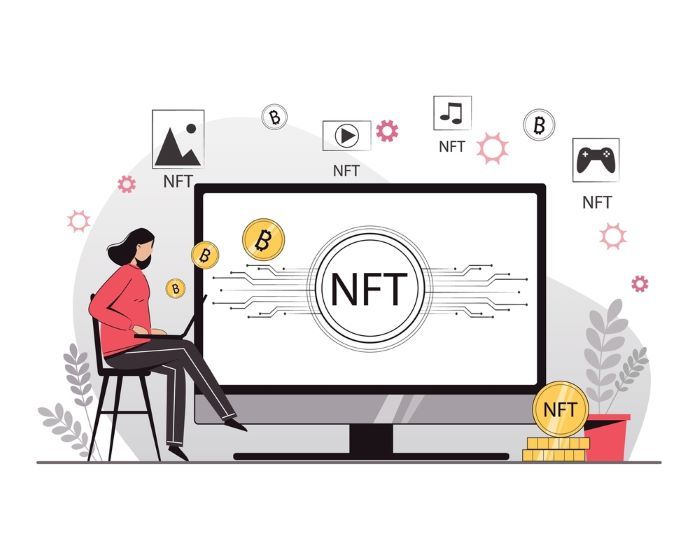 - Online Gambling is on the Rise: Say goodbye to in-person casinos and hello to your digital devices: online gambling is here to stay! - Gambling with NFTs is the Future: It's still early, but all signs point to a future filled with options for NFT-focused gambling. - CryptoPunks is the First Step: Now that we've seen an NFT gambling project in-action, we can expect dozens more to follow.
So, with these developments in mind, what are you most looking forward to when it comes to gambling with NFTs?