Who are the most Famous Canadian Poker Players? Canada has produced several elite poker players over the past few decades, but which names are the best? Below we have compiled a list of the best poker players in Canada based on their earnings, achievements and reputation. So if you're looking for inspiration and possible examples, here are the best poker pros from Canada.
Daniel Negreanu
What can you say about Daniel Negreanu that the players and fans haven't done a million times before? This guy is Canadian poker. He made Canadian poker players famous when he burst onto the scene in 1997, and still performs under his banner. He has represented PokerStars for many years, but is now the chief ambassador for GGPoker. His accomplishments in the game speak for themselves, and in many ways, there is no better poker representative than Negreanu.
In addition to being a voice in the community on behalf of players, he has raised the profile of poker by appearing on popular television shows such as Millionaire. Negreanu is also a highly skilled professional. We can point to his WPT, EPT and WSOP wins, as well as a host of other titles to prove how good he is. We can point to his live tournament earnings of over $43 million as a reason why he is the best. However, in our opinion, the main reason why Negreanu is the highest paid Canadian poker player is his ability to adapt.
Negreanu started playing poker at a time when game theory and poker solvers were not in circulation. At that time, he relied on his reading ability and understanding of strategy to win tournaments. However, as the game evolved and online poker became available, Negreanu began to learn. He wasn't afraid to admit his weaknesses and work for them. This has made him the biggest poker winner in Canada and in turn one of the highest paid players in the world.
Timothy Adams
If anyone can match Negreanu for the top spot in Canada, it's Timothy Adams. The Burlington, Ontario native, known as Tim0thee, has won over $2 million on PokerStars and over $500,000 on the now defunct Full Tilt.
He started playing poker at the age of 18 and, like another Canadian poker legend, Peter Jetten, doesn't care about the money. To him, poker is all about the challenge. Yes, he has won over $24 million in live tournaments, but it is his love of poker that keeps him interested in poker.
It is this carefree attitude and will to win that has taken Adams to the top of the Canadian poker scene. His biggest win to date is $3.6 million, and he has won a string of titles, including trophies at the WSOP, Super High Roller and partypoker Live.
Sam Greenwood
May seem like an unassuming figure at the poker table, but don't let his modest appearance fool you. In recent years, the former stock trader has developed a reputation as a powerful superstar gambler. However, long before he was involved in $100,000+ tournaments, Greenwood used his understanding of interest, EV and variance to win over $6 million online.
While he was winning online events under the pseudonym IfHeDiesHeDies, he found himself on the road. He burst onto the Canadian live poker scene in 2008, finishing eighth in the $10,300 North American Poker Championship in Niagara Falls. This gave him $77,447 and enough confidence to take on the top pros at the WSOP, WPT and EPT.
These years of live and online play have made Greenwood a high-stakes specialist. In fact, most of his $22 million in live tournament earnings have come in tournaments with buy-ins of $50,000 or more. This, coupled with WSOP, EPT, WPT and Super High Roller Bowl wins, confirms that Greenwood is one of the best poker players in Canada.
Jonathan Duhamel
Jonathan Duhamel will always be considered a Canadian poker legend, even if he never plays in any tournaments in Canada again. Why? Because he was the first Canadian to win the WSOP Main Event. Duhamel's victory in 2010 remains his biggest to date, and no Canadian before him has been able to do so.
What's impressive about Duhamel, however, is that he hasn't disappeared from view. Many WSOP Main Event winners become miracle workers, but Duhamel was an experienced online gambler before he won the big dance. This knowledge of poker fundamentals allowed him to turn the tide and stay among the top players for a long time after winning the 2010 Main Event.
In fact, a year after winning his first WSOP bracelet, Duhamel won the EPT High Roller at Deauville as part of Team PokerStars. His 2015 was arguably better than his 2010. in the summer of 2015, Duhamel won the WSOP High Roller One Drop and then traveled to Germany to win the WSOPE High Roller event. In addition to the three WSOP bracelets in his collection, Duhamel added a WPT title in 2017 and now has over $18 million in live earnings.
Daniel Dvoress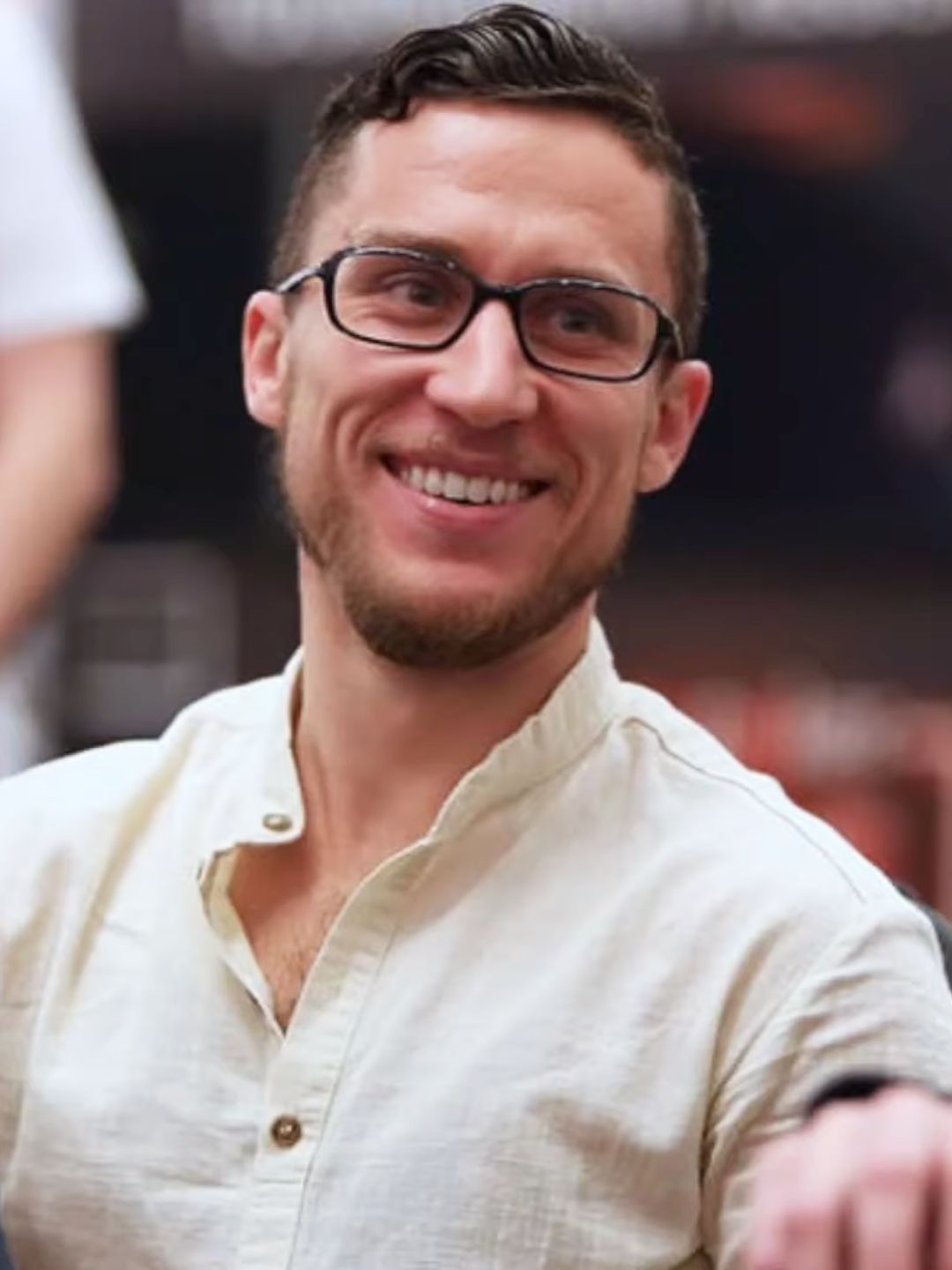 De Vos was born in Russia, but he has been a Canadian since he was 8 years old. This mix of cultures has made him, at least in part, a beast at the poker table. Indeed, his cold Russian roots seem to blend well with the amiable but aggressive style that Canadian poker players are known for. As a result, Dvoress has won over $2.6 million online under the name Oxota and even more in live tournaments.
Despite being one of the highest paid poker players in Canada, Dwores doesn't think he enjoys Las Vegas. He prefers to make his bets behind closed doors. He has done so ever since he learned to play poker in high school. However, even with the respect it deserves, it's impossible to go unnoticed when you're winning like Dwores is.
He has a WSOP online bracelet to his name, but Dwores' biggest wins have come in Super High Roller tournaments. In fact, Dvoress has won over $7 million in Super High Roller Cup, Triton and Partypoker live tournaments. Add to that his deep wins in other tournaments and it's clear to see why he's made over $15.9 million.
Mike Mcdonald
For once, Mike MacDonald wins so often that you can use it to tune your watch. That's why his online nickname Timex has proved so apt. The baby-faced pro is fairly unassuming at the tables, but he has a killer instinct backed up by a deep understanding of math and game theory.
The Canadian poker pro has won over $3 million in online MTT tournaments, but he also likes to play for cash from time to time. Tournaments, however, are his forte. McDonald honed his skills online and became the youngest player to win an EPT Main Event in 2014. his first win at the age of 18 made Tami one of the best new players on the scene.
Since setting that record, he has won several more EPT tournaments and has also competed in the WPT and WSOP. In total, he has won over $13.3 million in live tournaments. He now spends most of his time betting on poker tournaments and investing in cryptocurrencies as part of Poker Shares.
Sorrel Mizzi
In the golden age of online gambling, few players can match Sorrell Mizzi. The Toronto native achieved success under the pseudonyms Imper1um and Zangbezan24. Winning major online tournaments such as FTOPs has not only helped Mizzi amass over $3 million, but also a lucrative sponsorship deal with Titan Poker. The deal is significant because it marks Mizzi's rebirth after multiple accounting scandals.
Despite being one of the best online MTT players in the world, Mizzi admitted in December 2007 that he gained an unfair advantage by playing with a friend's account. This was the second major multi-account poker scandal, following the Josh "JJ Prodigy" Fields case. Unsurprisingly, Miz drew the ire of the community.
However, after admitting what he had done, he did not drop his hands and instead focused on winning tournaments fairly. This led to a deal with the Titans in 2010 and a long string of notable victories. Even with this stain on his record, Miz is still widely considered an expert at winning the EPT and WPT. Combined with the total of over $12.7 million from these titles, he is undoubtedly one of the best poker players in Canada.
Michael Watson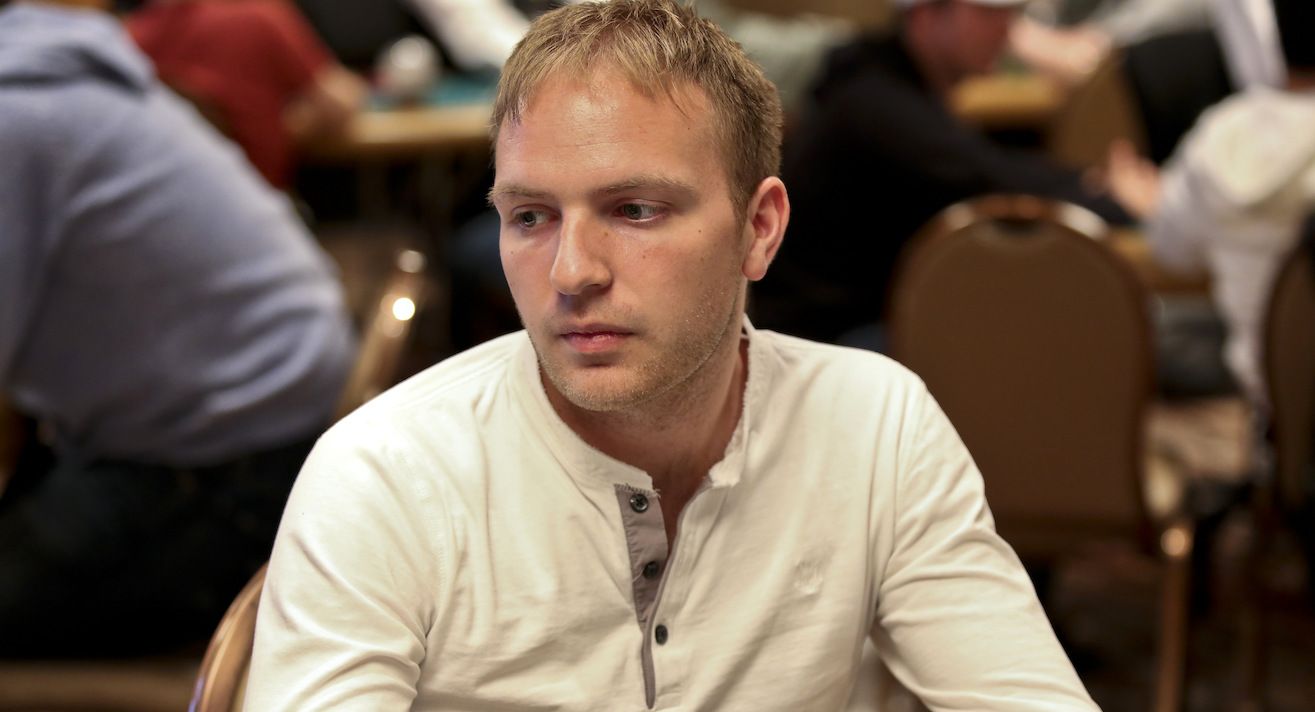 Watson, also known as SirWatts, is another Canadian who started playing online. Most of his early success came at Full Tilt and PokerStars, where he won many big tournaments, including the SCOOP title. Despite Watson's offline success in recent years, he remains the best Canadian player in online tournaments.
He now has six SCOOP titles to his name and $5 million in prize money at PokerStars. Add to that the $3.9 million earned at GGPoker and over $430,000 earned at Partypoker, and there is no doubt that Watson is still a world-class pro in online MTTs.
When Watson is not clicking his mouse and trying to win the house, he is playing live tournaments. He currently has $12.1 million in tournament earnings and has a lot of wins under his belt. The Toronto native's list of credits includes WPT, WSOPE, EPT and obviously Aussie Millions titles.
Peter Jetten
Making Tom 'Durrrrr' Dawn one of your best friends in poker is +EV. The Toronto native rose to online fame under the pseudonym Apathy. Climbing the limits with Durrrrrr, Jetten became one of the top online high-stakes cash game players in the mid-1940s. This early success prompted him to drop out of college and take up poker as a full-time career.
In interviews, Jetten has said that his drive to win is not based on a desire for money, but rather on a love of figuring out how things work. Over the years, he has indeed succeeded in doing just that. In his search for ways to understand the inner workings of his opponents, Jettain has won $9.3 million in live tournaments and probably as much in cash games.
At the top of his live tournament scorecard is winning the 2013 PCA Open Faces China. While that win was only worth $52,280, it's still his only back-to-back win. Of course, having a live title may not be a problem when you finish in the top three in the Triton Super High Roller which pays out $1 million.
Mike Leah
Mike Leah is the kind of player who can solve his life's problems at the poker tables in Canada - or anywhere else, away from it. Prior to entering the poker tables, he was a wrestler. He was a member of the Canadian national team and competed in the world championships before taking a break from sports to pursue education. He took a job as a salesman for the Canadian Community Reading Program and eventually immersed himself in the humdrum of modern life. That is, until a work colleague introduced him to poker.
Since his job allowed him to work from home, Lea began playing online under the nickname GoLeafsGoEh. He missed the competitive element of wrestling and wished he could try out for the Olympics. However, not all was lost. Using his competitive spirit, he worked his way up from the $5 SNG to the Sunday Million, where he managed to finish seventh and win $32,000.
This was the momentum he needed to start playing the big cards. More wins and some satellites of major live events followed - and the rest, as they say, is history. Lea now has a string of wins in live tournaments, especially those held in Canada. His tournament earnings to date have surpassed the $7 million mark, and he shows no signs of slowing down.
Why Canada is a great place for poker players
Canada has been a poker hotspot for a long time, but why? We know that Americans are great players because poker is so ingrained in their culture. We know that Scandinavians are hard to beat because they have a natural aggressiveness. So what's in the water in Canada?
The distance between Canada and the United States cannot be ignored. For Canadians, a trip to Las Vegas and other poker hot spots is a short trip. And vice versa. American players have easy access to Canadian poker rooms in Alberta, British Columbia and Quebec. As a result, there is a certain cross-pollination of skills and ideas between players from Canada and the United States.
The best poker players come from Canada
Success also breeds success. Professionals like Daniel Negreanu and Gavin Smith have proven that Canadians could compete with the best in the world long before the Internet boom. Therefore, once online poker became popular, amateurs had a few successful Canadian players to emulate.
The Canadian mentality should not be forgotten either. While the average Canadian has a polite and calm demeanor, they can be competitive when the need arises. Indeed, one only has to look at the way Canadians play field hockey to see this.
Finally, playing poker online is not illegal in Canada. Companies located in Canada are not allowed to offer online games. However, Canadians can still play on international sites such as PokerStars, GGPoker and partypoker. this means that since the early 20th century, players can bet online and improve their skills without hindrance. This is not the case in other countries, which in turn gives Canadians an advantage.